When Gavin and Elliott came home from Lizze's parents house today, Elliott was pretty upset.
Gavin likes to monopolize the TV while he's at his grandparents house.  This happens at my parents house as well.  Regardless of what anyone else wants to watch, Gavin claims the remote and watches what he wants. 
We've spoken with Gavin about this on many occasions. 

Elliott was trying to tell Gavin how this made him feel and Gavin was completely blowing him off.  We tried to get Gavin to understand how his actions impact others and he just wasn't having it.
Gavin's always been like this but sometimes it's worse than other times. 
Overall this wasn't a huge deal. However, that changed when he decided to run his mouth to Lizze in response. I'm sick of Gavin doing stuff like this to Lizze and I out my foot down.
This behavior is very typical of a child with Reactive Attachment Disorder.
Gavin will be having oatmeal in the morning but he will also be writing an apology letter to Lizze and Elliott both.  To ensure that he doesn't just blow this off, I mandated that the letters be at least 50 words long.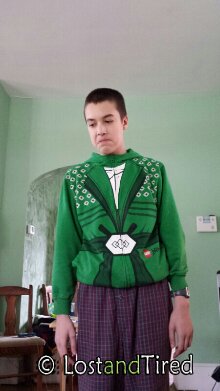 This shouldn't be a big deal because Gavin loves to write. 
My goal is to force him to think about how he's dismissing other people's feelings and only thinking of himself. 
Before anyone jumps all over me for being insensitive, don't bother.  I know what I'm doing and I know why I'm doing it.  While Autism certainly plays a role in his behavior, so does Reactive Attachment Disorder.  As he gets older, Autism seems to become less and less pronounced, when compared to his much more serious mental health issues.
Lizze and I need to employ outside the box approaches. That's the absolute bottom line. 
Hopefully, Gavin will learn something from this but I'm not holding my breath.  At least the people impacted by his behaviors see that it's not acceptable to be treated like that. 
This site is managed almost exclusively via WordPress for Android. Please forgive any typos as autocorrect HATES me. 😉
Visit the My Autism Help Forums
To reach me via email, please Contact Me