Lizze woke up sick this morning and is likely going to be sleeping most of the day.  This is all tied to the massive fibro flare she's been coping with for the last few days. Apparently, this is something that is impacting many members of the fibro community and is being caused by the recent weather.
I'm feeling very overwhelmed right now because I'm failing at so much and with Lizze down, there is even more on my shoulders.
We lost our internet this morning because we are behind on the payments. This impacts a great many things in my life, including my ability to maintain this site.

Lizze and I have tried every agency and resource available to us and we still can't get the gas turned back on..
This next thing I wasn't going to share because I didn't want to listen to certain people be overly judgemental and critical of me.  I'm in a place that I would respond in a manner that would not be consistent with the message I'm trying to send with this blog. 
Having said that, I don't care anymore.  If someone wants to judge me or ridicule me, more power to them. 
I'm not going to respond or waste one ounce of energy worrying about what they think. So with that said, he's my confession. 
As many of you know already and some of you may be learning for the first time, my family is on public assistance. We are on government insurance and we get help with groceries. 
While I long to be more self-sufficient, we simply can't survive without the help at this junction.
In June we had to recertify for our food assistance. 
Unfortunately, some of our paperwork got lost along the way.  Believe it or not, this wasn't on our end, at least not this time. 
Anyway, on July 5th, our food card didn't renew. 
We called and they told us that they couldn't find two pieces of paperwork.  Basically, all they needed was for us to sign two pieces of paper again. This wasn't a huge deal.  We immediately left and made our way to Jobs and Families, where we signed the missing paperwork. 
Everything had already been approved, it was just a matter of our signiture.
We were told that our caseworker has up to 30 days to process our paperwork and get the funds available to us but that it would likely only take a couple of days.
That was July 5th and today is July 23rd.
We have been without the ability to go grocery shopping since last month.  Well to be more accurate, we have been without the help we rely on to go grocery shopping. 
The last thing I need to do is spend what cash we have on groceries, only to have our card recharged the next day.  Unfortunately, the card hasn't been charged yet and I've gone through all the cash we have available at the moment. 
Our caseworker has until the 28th to push the button and recharge our card.  If she doesn't, someone else will.  However, until the 28th, no one else is allowed to touch our case. So we wait. 
The first thing I do every morning is check our balance, hoping that things have been fixed and each morning, I'm left more and more stressed. 
Just so I'm clear, no one is going hungry and we are okay. 
However, now we are behind on everything else because I spent our entire budget on groceries, instead of things like insurance, taxes, fuel, utilities and most recently, our internet.
For the record, I'm not proud that we are so reliant on others for survival.  It never used to be that way but as things got worse over the years, I haven't had much choice.
I don't feel entitled either. So please don't assume that. 
We are a family in need and these services are in place to help families like mine.  I don't expect anyone to understand or even agree but it is what it is.
I have to make it through the next 5 days. Like I said, no one is going hungry and we will be okay.  I'd be lying to you if I said this wasn't an absolute struggle.  With that said, you don't know what you can survive until put to the test. 
We will survive.
Please don't waste the calories it's going to take for you to type something unpleasant.  I'm not going to respond.
This is meant to provide insight and perspective, nothing more and nothing less.
I know that our caseworker is overworked and I'm not angry.  I do feel like the room is getting smallerI and smaller as time goes on. 
This wouldn't be so bad if my kids didn't have food allergies and sensory related food proclivities.
This has been my confession.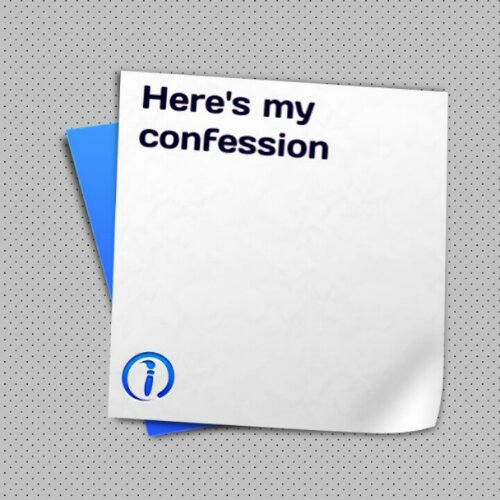 This site is managed almost exclusively via WordPress for Android. Please forgive any typos as autocorrect HATES me. 😉
Visit the My Autism Help Forums
To reach me via email, please Contact Me