We took the boys to the playground this evening.  I sat in the car for a minute because T-Mobile just turned on the LTE towers but the signal stops about a mile from my house. 
We lost our Internet at home and so I was taking advantage of the connection to finish a few things up.
All three of the boys took off running towards the playground, with Lizze behind them.  She's moving around a bit better today so she joined us. 

Anyway, next thing I know, I hear this loud bang. I heard it from well over a 100 yards away.
It was Gavin. 
He had been running like Sonic the Hedgehog, (See picture below) where he leans forward, throws his arms back and runs like hell.
Apparently he can't run like Sonic and pay attention to where he's going at the same time.  I say that because the loud noise I heard was Gavin running at full speed, right into the pull up bar or whatever it's called. 
He hit that bar really hard and was knocked back on his butt. 
Thankfully he's okay.  I think it scrambled his eggs a bit but he didn't black out and doesn't show any signs of concussion.
I'd like to say that he's learned his lesson but that's not likely to be the case. At least he's okay and that's all that really matters.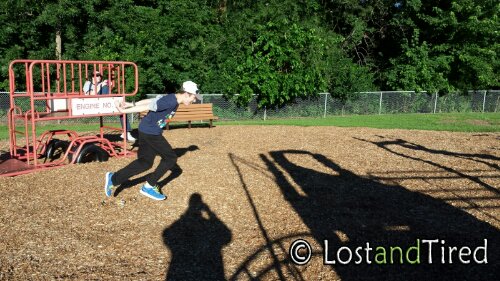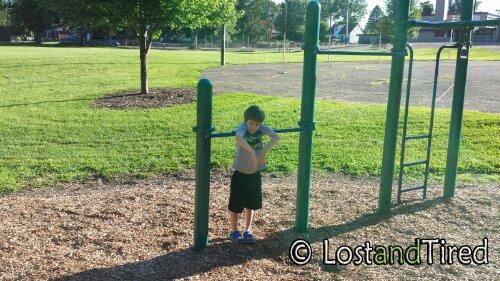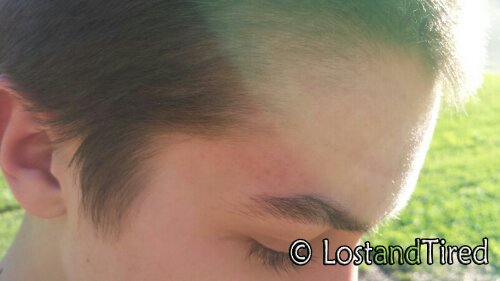 This site is managed almost exclusively via WordPress for Android. Please forgive any typos as autocorrect HATES me. 😉
Visit the My Autism Help Forums
To reach me via email, please Contact Me