I wanted to share another moment from the lighter side of #Autism.  Last night I was laying on the couch watching Primeval with Lizze. 
Bella,  Emmett's pseudo service dog,  decided to climb over and lay down next to me. 
It was nice to just have a quiet night with Lizze and bond with Bella, the newest member of the Lost and Tired family as well.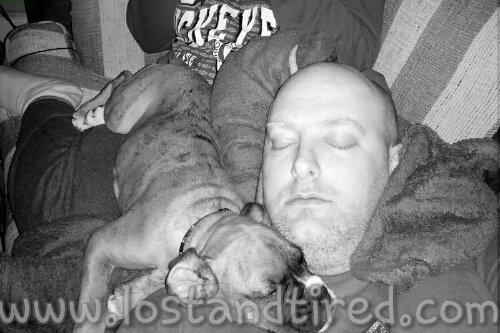 **Thanks for reading**
       -Lost and Tired
Please join our Community Autism Support Forum
Posted from WordPress for Android so please forgive any typos as auto-correct and I don't see eye to eye. 🙂