Today's Autism fact of the day is a really important one.  There seems to be a great deal of misconception about this particular fact and I believe that the community as a whole would benefit greatly from a better understanding.
I am of course, talking about the meltdown.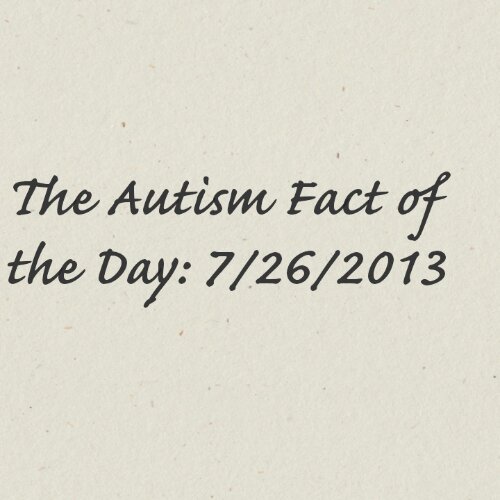 So many people assume that when a child with Autism  is throwing a fit that it's a behavioral issue or that there's bad parenting involved. 

The reality is that majority of the time, the child or adult with Autism in question, has absolutely no control over these outbursts.
These are called meltdowns and can easily be confused with tantrums. The main difference it What's going on behind the curtain.
In the simplest terms, a meltdown is the body's way of purging when it's taken in more than it can process. Typically, a meltdown is a result of something called sensory overload . Many Autistic people struggle with sensory processing disorder as well. Essentially, they experience everythinggoing on around them, all at the same time.
Their body reaches a point where they can no longer cope and a meltdown happens.
Things that are common triggers of sensory overload include things like, bright or flashing lights, smells, being touched, constant or loud noise, colors, taste, texture, stressful/emotional situations and even large groups of people.
Many people incorrectly assume that a person in this state simply has behavioral problems.
I would challenge anyone to spend a few minutes in the shoes of a person with Autism, dealing with sensory overload and see if you could do better a better job of coping.
Please remember that a true meltdown is outside the control of the person in question. Also, parents do not need to hear things like, "your child needs his or her butt whipped". Not only is that an erroneous assumption but also a pet peeve of many special needs parents.
This site is managed almost exclusively via WordPress for Android. Please forgive any typos as autocorrect HATES me. 😉
Visit the My Autism Help Forums
To reach me via email, please Contact Me