I've dubbed the impact that my oldest son Gavin's behaviors have on the rest of family, as the Gavin Effect.
The Gavin Effect is in full swing today and it's not even lunchtime yet.
Gavin is a quagmire because it's really, really, really hard to tell what motivates some of his behavioral problems and what's within his control and what isn't. He's not only dealing with Autism but also some really dark mental health issues as well.

He has the ability to stress out the entire house, including his brothers because he acts a certain way. Here's an example, Gavin pulled his brothers away from what they were doing this morning, so they could play together. When he finally convinced them to play in the dining room, he gets up and says that he's going to take a nap.
Now the boys are rightfully upset.
I tell Gavin that he's going to play for a little bit first. After all, he just dragged his brothers in there for the sole purpose of playing together. 
All he will do is sit there and act like he's too tired to play. Elliott and Emmett finally say that they don't want to play because Gavin's too tired.  Now they're upset and Gavin gets to go take a nap.
It's entirely possible that Gavin could be tired. It's also entirely possible that he's just causing trouble.  He has the very real capacity for both.
Trying to determine which is which isn't exactly a science.
He's now upstairs doing whatever he's doing in his room and the boys are begrudgingly going back to what they were doing prior to Gavin pulling them away. The only difference now is that there is a great deal of tension in the air. 
That is the Gavin Effect.
It's exhausting for the obvious reasons but also because trying to figure out his motives and how to address them is a headache inducing nightmare.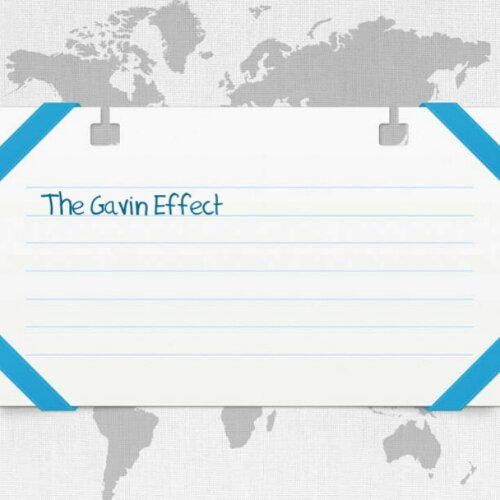 This site is managed almost exclusively via WordPress for Android. Please forgive any typos as autocorrect HATES me. 😉
Visit the My Autism Help Forums
To reach me via email, please Contact Me