I've written many time about Autism Awareness.  Personally, I'm not a fan of the whole Light it up Blue campaign.  That seems more like a marketing campaign to me and not about raising awareness for our children and adults with Autism. 
To each their own. That's just my personal opinion, you're obviously free to feel or think differently and I totally respect that.  🙂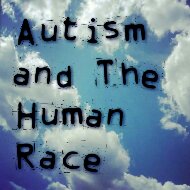 April is still a ways off but I think that we should begin thinking about what we can do as a community to improve Autism Awareness. 
Personally, I would love to see Autism Awareness take a more natural and organic approach to helping people understand better what Autism is.  I fear that we have put our faith in organizations that may have lost touch with their purpose.
Autism Awareness shouldn't be about making money.
Instead it should be about coming together as a society and recognizing the many challenges facing people with Autism and their families. It should be about finding ways to bridge our differences, so that we can be united in a common goal.
I also believe that it's naive and even a bit arrogant to think that Autism Awareness is only for those outside the community. In fact, Autism Awareness should start at home, within the Autism Community itself.
Think about it for second.  How easy is it for us to get caught up in our own lives and the challenges associated with Autism's impact on our families? I'm not ashamed to admit that I've been guilty of that in the past. So often we forget the most basic Autism related fact of all.  We forget just how profoundly dynamic Autism Spectrum Disorder is.
We forget that no two people with Autism are the same and that every single family is likely to have a different experience.
Simply being diagnosed with the same disorder doesn't somehow mean that each person is a clone of the other. Does that make sense?
My personal approach to Autism Awareness remains the same approach I've taken for many years.
I choose to make everyday Autism Awareness Day.  I do my very best to share my family's journey with three boys on the Autism Spectrum.  The purpose of this is so that people can see not only the challenges we face but also how our experience with Autism may differ from theirs.
Recognizing, accepting and embracing our different experiences is an essential first step for the Autism Community, to itself, be Autism Aware.
We all experience the world in different ways. We all face our daily challenges and want what's best for our loved ones.  We need to remember that we are all working to make the world a better place for those with Autism and their families. 
We need to remember that while our approaches, experiences, challenges, victories, setbacks and opinions are different, we are all part of the same race, the human race.
Autism affects the entire human race and we need to help those, less experienced with Autism and it's proclivities, to better understand how it affects their fellow humans. 
This site is managed almost exclusively via WordPress for Android. Please forgive any typos as autocorrect HATES me. 😉
Visit the My Autism Help Forums
To reach me via email, please Contact Me