I've been an Autism Dad since 2005 and even prior.  My oldest just wasn't diagnosed until 2005. I'd like to say that our journey has been a smooth one bit that would be a lie.
Along this journey, our two other children will be diagnosed as being on the Autism Spectrum as well.
Our lives are very challenging but also rewarding. Most of all though, our lives are exhausting. Completely and utterly exhausting.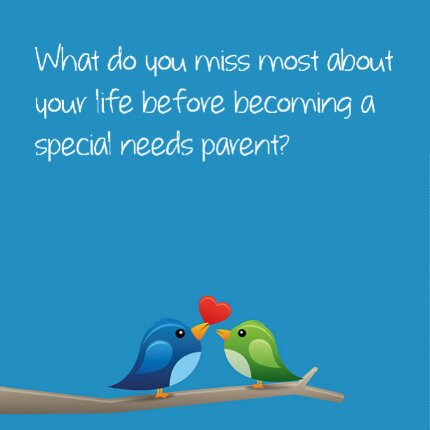 However, knowing everything I know, I would still do it all again.
The simple truth is that not a beat of my heart goes by that I don't desperately love my kids, challenges and all.  I would do anything for them as I already have, countless times.
Having said that, there are things about my life prior to being a special needs parent or Autism Dad, that I miss with every fiber of my being. 
One of the things I think I miss the most about my life is probably the stability. Sure, I suppose peace and quite would rank up there at some point as well.
I miss my career. I miss my friends and I miss all the things that stressed me out during that period of my life because they wouldn't even register anymore. I miss dating my wife and I also miss our health.
With that said, as tempting as it would be to revisit those days, I love my kids too much to ever go back.  As exhausting and tiring as they are, I would be lost without them.
What if anything to miss most about your life before becoming an Autism or special needs parent?
This site is managed almost exclusively via WordPress for Android. Please forgive any typos as autocorrect HATES me. 😉
Visit the My Autism Help Forums
To reach me via email, please Contact Me