Gavin had a massive blowout this evening. This particular tantrum was very violent, loud and full of self-injury.
Perhaps it would be best to start at the beginning.
The boys were all playing together.  Everything seemed to be going well.  At some point things took a turn and Gavin began having behavioral problems.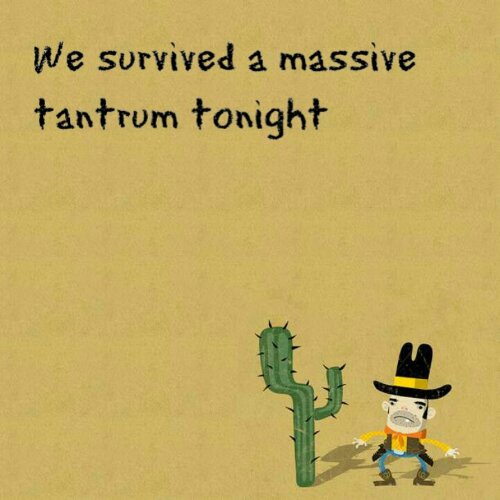 There was no apparent trigger, he simply turned.
It began with Gavin smashing one of Elliott's favorite stuffed animals into the ground, over and over again.  Elliott asked him to stop and Gavin refused. Elliott asked again. Once again Gavin refused and continued smashing the little blue Smurf into the ground.
When Elliott asked him to stop again, Gavin responded by chucking the Smurf at Elliott as hard as he could.
Gavin openly admits to doing this but has no explanation as to why and simply stares at us, as though it was no big deal.
Lizze and I sent the boys upstairs and we confronted Gavin about what he had done.  He showed absolutely no remorse and only became upset upon hearing the news that he was being punished.
We tried to explain to him why this was such a problem but he wasn't listening, he was too pissed off that we were holding him accountable for his actions.
His tantrum was all drama.  He would look right at us as he punched himself in the head, scratched his face, forehead and legs up. He bit himself over and over, leaving bite marks. He was looking for a reaction and we didn't give it to him. This caused him to escalate, in a bid to get a reaction. 
He kicked over two tables, stomped on the floor and screamed at the top of his lungs.
When he finally realized that we didn't care and he wouldn't be able to manipulate us, he simply stopped. 
The whole thing lasted roughly 30 minutes, give or take.  In that 30 minutes he managed to terrorize his little brothers and assault himself, over and over again.
On the positive side, he didn't lash out at anyone during this time and that's always a good thing.
Keep in mind that this is a tantrum and not a meltdown. There is a very distinct difference between the two.
I'm really hoping to see tomorrow bring with it some better behavior and better choices.  We're here to help Gavin grow and learn and while this is proving to be a challenge, it's a challenge worth undertaking.
We've never given up on Gavin and never will.
This site is managed almost exclusively via WordPress for Android. Please forgive any typos as autocorrect HATES me. 😉
Visit the My Autism Help Forums
To reach me via email, please Contact Me