When I wake up in the morning, Saturday August 24th, 2013, I'll have reached my 35th year of life. This is a milestone of sorts because from this point on, I will be closer to 40 than 30.
I don't know how I really feel about this. 
My life, in its current form, was never on my radar when I was younger. You probably don't know this but my career goal was working for the FBI, as a criminal profiler. That's actually what I went to college for. 

I also wanted a family and to be both a husband and a father.
While my law enforcement ambitions never came to pass, becoming a husband and father certainly have.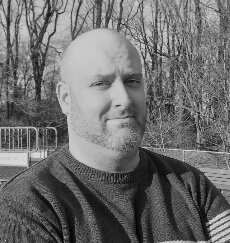 As is with most people,  I never envisioned myself as a special needs parent.  For that matter, I didn't even know what Autism was until about eight years when Gavin was first diagnosed.  We'd been dealing with significant challenges but just didn't know what it was.
I've probably aged more in the last eight years than I did in the previous 27. 
My hair is gone and my beard is grey. Nothing in my life is simple or easy but it's the life I've chosen. It's the life I've built. It's also the life I'd choose over and over again, if given the choice. 
In my 35 years, my biggest accomplishment is the one I'm most proud of. My family.
I married my best friend and we have built a life together, raising our three very challenging, amazing, beautiful and unique children.  Looking back, I don't think I really have any regrets, at least not major major ones. 
My plan going forward is to live a life that allows me to be a positive role model for my children and a good husband for my wife.
August 24th, 2013 is the beginning of the rest of my life.  I'm looking forward to discovering what life has in store for both me and my family. I also look forward to sharing those discoveries with you.
This site is managed almost exclusively via WordPress for Android. Please forgive any typos as autocorrect HATES me. 😉
Visit the My Autism Help Forums
To reach me via email, please Contact Me