This week is going to be focused on Gavin once again.  We have to figure out what's going on with him. Tonight we saw just how much worse he's getting. 
He managed to take the cap off of a bottle of water, while he was eating dinner.  However, he was unable to put the cap back on.  Lizze had to put it back on for him.  After dinner he fell while going up the stairs. 
Thankfully he's okay, a little banged up but otherwise okay.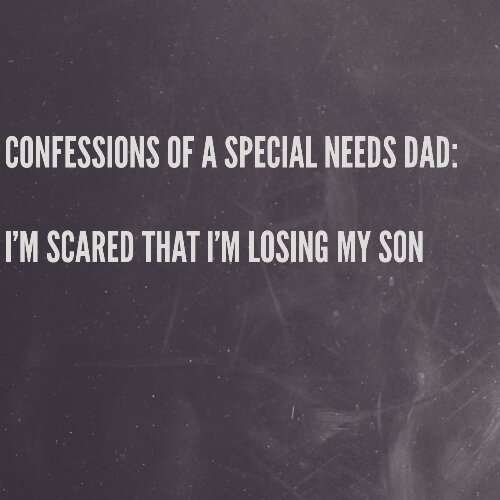 We learned something new last week.
I meant to tell you about this when it happened but never got around to it. While we were at orientation last Tuesday, Gavin shared something with us, that we were previously unaware of. 
He's afraid of the steps at school because he's afraid he's going to fall. I saw the look in his eyes as he approached the steps. It was one of true fear and I have no doubt that he's being completely sincere. Truthfully, I don't blame him because he's falling on our steps at home and the ones at school are much higher.  I can understand why he would find them more frightening.
Almost all of his classes are on the 2nd floor this year. 
He will have to take the steps to use the restroom,  visit the cafeteria and go to martial arts. 
The school does have a working elevator, that I'm sure may be a possibility. This is something that we are going to have to discuss with the school and possibly have added to his IEP.  I can't imagine they would take issue with him using the elevator.
Not that this is about me, because it isn't, but I'm having a hard time with this whole thing.
I have no idea where this journey is going to take us. I have no idea how bad this is going to get. I don't even know where to take him for help.  The trip to John's Hopkins hasn't happened yet. I think that this is something we are simply going to have to really, really push for. 
We're scheduled to see his autonomic specialist at the Cleveland Clinic in September and we can brainstorm.
I'll be completely honest with you.  I'm scared. I don't want to lose my son and that's exactly what it feels like is happening right now. I feel sick to my stomach and I have tears in my eyes as I'm writing this. 
I just don't know what we are going to do.  The only thing I know for sure is that we will never give up. We will never leave one of our own behind.
This site is managed almost exclusively via WordPress for Android. Please forgive any typos as autocorrect HATES me. 😉
Visit the My Autism Help Forums
To reach me via email, please Contact Me