Lizze is in really bad shape today and so she's sleeping still.  After my morning walk I began a wave of phone calls.
My first call was to Dr. Reynolds office to inquire about the status of a physicians override for Gavin's Clazopine prescription.  I needed to follow up on the denial letter we received from Gavin's insurance company yesterday.
Turns out that Dr.  Reynolds office has submitted the needed paperwork 2 or 3 times already and each time, it's denied because Gavin's dosage is higher than that of the FDA recommendation.

What does this mean for Gavin?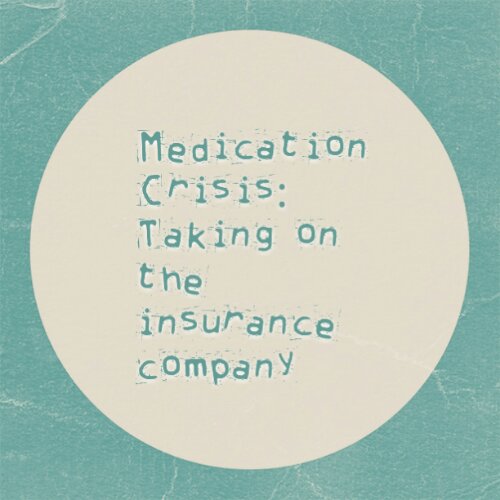 This is considered a crisis situation because he's got one dose left and that's it.  If he comes off the meds and starts them over again at a smaller dose, the life threatening side effects are much more likely to occur this time.
The reason Clazopine is the most tightly controlled medication in the US is because of how many kids have died as a result of the immunological side effects in the UK.  The most dangerous side effect is that it can cause the destruction of white blood cells. That's why the blood work is required before all refills.
Okay….
So I called Buckeye and explained that their denial was in error.
After the conversation took an unpleasant turn, I explained that my next call would be to the Ohio Department of Insurance.
She explained to me that the only chance we have of getting an override is for Dr. Reynolds to have a peer to peer talk with one of their doctors, so we can plead our case. 
Dr. Reynolds will be doing that for us and I'm waiting to hear back.
If we don't win, we have three options.  First we can simply lower the dose. That's a bad option because they want his dosage cut by about 60% and at that rate, we mine as well just give him a tic tac and hope for the best.
Our second option is to go with the lower dosage but then supplement it with another antipsychotic.  This is a bad option as well because we've already been through all the other available antipsychotics and none of them worked.
Our final option is to pay out of pocket.  This is a really, really bad idea right now because his script is over $400/month. 
All I can do now is wait.  If we can get this fixed, we may have to have blood work done today before picking it up. 
If we don't get this fixed, I will be a thorn in the side of Buckeye until we do. 
I'll share the other call in a later post.  This one is long enough as it is and I'm too stressed out to think right now.
This site is managed almost exclusively via WordPress for Android. Please forgive any typos as autocorrect HATES me. 😉
Visit the My Autism Help Forums
To reach me via email, please Contact Me