I'm still trying to wrap my head around this whole Kelli Stapleton thing.  She is charged with the attempted murder of her 14 year old daughter with Autism. This was an apparent murder suicide attempt.
I think what she did is indefensible but at the same time, how can we as a civilized society allow a situation to get so out of hand that a parent feels they have no other choice.
My thoughts and prayers go out to the Stapleton family, especially Izzy. We pray for a speedy recovery. No child, regardless of how challenging, deserves to be murdered. 

I believe so strongly that we have to raise awareness for special  needs parents. We have to be able to provide relief and support to parents before they reach the point of desperation.  We must be able to identify the signs and intervene, so that something like this never happens again.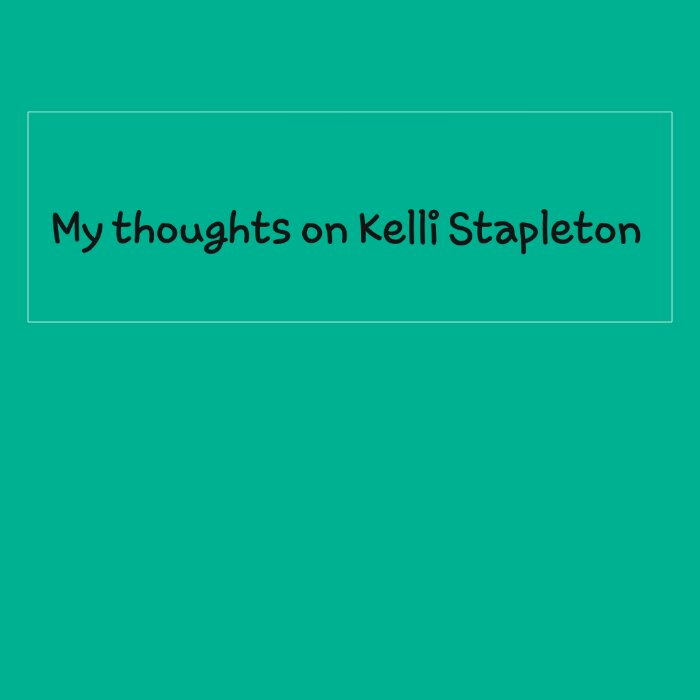 Autism isn't going away, we need to recognize that fact and begin putting money and resources in place, so that when a child needs treatment for extreme behavioral issues, families aren't left to their own devices. Money should never prevent a child and family from getting the help that they need. 
These kids are the future and if we don't begin investing in that future by providing help to those families raising them, what kind of society have we become?
I can't and won't defend Kelli for trying to murder her daughter. However, I will ask a question.  How bad had things gotten, that murdering her daughter and then committing suicide herself became an option for a mother. How does this happen?
She very clearly loved her daughter.
As I try to wrap my head around this tragic situation, I'm going to focus on continuing to raise awareness for the plight of special needs parents. We have to do better.  We have to reach out to each other and we have to talk. There's comfort in numbers and sometimes knowing that people understand, love and support you can help.
Please keep the Stapleton family and especially Izzy, in your thoughts and prayers.
This site is managed almost exclusively via WordPress for Android. Please forgive any typos as autocorrect HATES me. 😉
Follow @Lost_and_Tired

"Like" me on Facebook

Visit the My Autism Help Forums
To reach me via email, please Contact Me