Are you a special needs parent? Do you ever feel hopeless? Well, you're not alone. I'm right there with you.
I go through periods of time where I get so overwhelmed, that I feel like things will never get better. Like I'll never find a way to manage everything. It's not easy to feel this way and still find the strength to pick up and keep fighting.
Right now I'm in one of those places where I just don't even know what to do next.

I feel like every obstacle is insurmountable and there's no way that I can keep things going. 
In my case, I'm worried about a great many things that I have no control over and so I think that leads, or at least contributes to that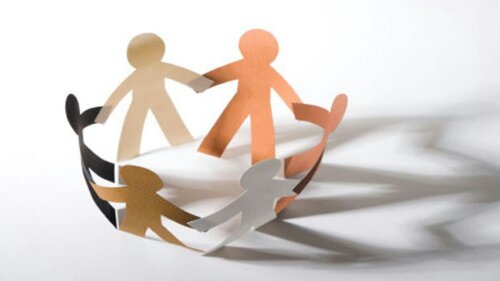 feeling of hopelessness.
When this crippling feeling enters my life, everything becomes a little darker.  The weight on my shoulders becomes a whole lot heavier and that little voice that tells me I'm not strong enough to keep going, gets a little bit louder and more persistent.
While in the middle of this emotional battle, I know that logically things will eventually work out. However, at the same time I don't feel like everything will be okay.  It's like my brain tells me one thing and my heart, something else entirely.
The only way I have found to get though this, is to open up to someone and share what I'm feeling.  Sorta like I'm doing right now. 
For me personally, the very act of telling another person where I'm at, helps me to feel less isolated. I think that feeling isolated on top of everything else, only compounds the problem.
Anyway, I thought I would put this out there and maybe, just maybe, someone out there will find comfort in the fact that they aren't alone. 
This site is managed almost exclusively from my Galaxy S4. Please forgive any typos as autocorrect HATES me. 😉
Follow @Lost_and_Tired

"Like" me on Facebook

Visit the My Autism Help Forums
To reach me via email, please Contact Me
Setup of an account with Bluehost and I get paid. If your looking for a host for your website or blog.
Click the image below and check out Bluehost. It's what I use.