I'm not sure if this will make any sense but it was all stuck in my head and I needed to share this before trying to go to sleep.
I've been reading all these posts by bloggers around the internet and other people just wanting to sharing their opinion on the how's and why's Kelli Stapleton tried to murder her daughter Izzy and then herself. While I in no way shape or form, either support or agree with what Kelli Stapleton did to her daughter, I'm saddened by all the hate I'm reading.
Just so we're very, very, very clear. What Kelli did is unforgivable and without question, she should be held accountable.

Having said that, I've read some truly awful things online this evening. It appears that many people are making this about Autism and feel it should be a hate crime. I just don't get it. I haven't known Kelli Stapleton very long and we've only ever talked a few times but she has been one of my readers for awhile.
What I know about her is that she very clearly loved Izzy. She went to the ends of the earth for her daughter. I have a hard time believing that this had anything to do with hate or the fact that her daughter had Autism. The truth is that none of this makes any sense whatsoever.
I almost feel as though there are certain groups out there that are almost exploiting this tragedy for their own personal agenda.
While I won't single anyone out, I will say that I had been very publicly attacked by some of these groups because I advocate for my children and am not Autistic myself.
They are trying to make this about parents hating their Autistic children . They believe these parents are selfish and that they should just love there kids with Autism, not murder them. While I completely agree that we should love our Autistic children and under no circumstances is it okay to murder your child, Autism or not, I don't think this is what is happening.
The way I see things is that these tragedies are more about parents that have been pushed so far that something in them just breaks and they commit unspeakable atrocities. It has nothing to do with a child having Autism in and of itself.
It has everything to do with a situation that is so out of control and with isolation, lack of support, chronic stress and exhaustion, these parents just snap and do something that is very likely completely out of character for them.
My hope is that Izzy will be okay and that we all learn something from this horrific tragedy.
Again, just so we are crystal clear. There is absolutely no justification for what Kelli did and she will have to face the consequences for her actions.
When I look at this situation, I feel like we know what she did but not why she did it.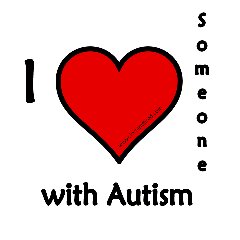 The whyis what I worry about because this was the last thing I ever thought would happen. Everything I've seen over the last few months was a dedicated mother, doing everything she could to help her daughter. What happened to drive her to this?
What really scares me most is that I wonder how many more people are heading down the same road without even knowing it?
I mean, everyone has their limits. As parents to children with Autism, we face unbelievable challenges, knowing full well that we will never have a "normal" life. I think that most of us embrace that because we love our kids so much that nothing matters, aside from giving our kids the very best chance at life.
At the same time, we pay a very high price. The amount of stress, fear, chronic sleep deprivation, depression, exhaustion, lack of support, isolation, loss of friends/family and ware and tear on our bodies and minds is something that most people could never understand.
There's a reason that they say Autism parents endure the same kind of stress as combat soldiers.
It's not easy……
Does this justify trying to murder your child? Hell no it doesn't. What it does is make me wonder where that breaking point is.
At what point does an otherwise, seemingly loving parent decide to do the unthinkable?
Could this happen to any of us? Is there a point in which you simply lose your mind and just sorta break? I think that this is something we really need to focus on as a community. We need to be able to recognize the warning signs, whatever those are and step in before something like this happens again..
What I've learned from this is that we need more support for our special needs parents. I think that we need to take time for ourselves because if we don't, we can't be the best parents we can be.
We need to learn to be a little selfish. We need to learn to at least on occasion, make ourselves a priority.
Most importantly, we need to be there for each other. If we ever find ourselves in a place where we are going to snap, we have to remove ourselves and let someone else take over or step in.
Anyway, these are my thoughts on the tragedy and I just wanted to share them with all of you.. I don't think that I'll talk about this anymore because I've said my piece and I doubt that anything positive and can come from continuing to rehash this.
I will continue to keep Izzy and her family in my thoughts and prayers.