In just don't understand why people aren't accepted for who they are? I'm not talking about mean, cruel or nasty people.  I'm talking people that aren't accepted because of a disability, color of their skin, sexual preferences, gender, religious or political beliefs or ethnicity.
Screw the hate mongers and bigots.
I believe that we are all created equal, and regardless of our wrappers, we are all amazingly beautiful on the inside. 

Why people don't see that is really sad. 
I really like the world would be such a better place if we embraced our differences and accepted each other for who they are. 
I've always hated when people are discriminated against but I also can't help but feel sorry for the people that live in a world, so small, that there is no room for anyone that is perceived as different or otherwise imperfect. 
I needed to get that out.  I feel better now.  🙂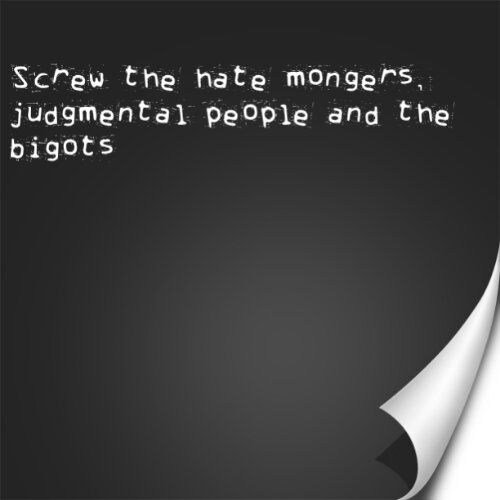 This site is managed almost exclusively from my Galaxy S4. Please forgive any typos as autocorrect HATES me. 😉
Follow @Lost_and_Tired

"Like" me on Facebook

Visit the My Autism Help Forums
To reach me via email, please Contact Me
Setup of an account with Bluehost and I get paid. If your looking for a host for your website or blog.
Click the image below and check out Bluehost. It's what I use.