It's no state secret that I have a great many things on my plate.  It's also no secret that I have my own personal demons to contend with at the same time as well. 
One of the many battles I'm fighting is with depression. 
In the grand scheme of things, it's just one battle in a much larger war. Having said that, it's a significant one. 

My personal struggle with depression began in my teens.  While it's true that we have had a very fragile peace, allowing for many years of a relatively depression free existence, I always knew that it was likely only a matter of time before we faced off once again.
As many of you already know, I'm currently engaged in a battle with depression, once again.
There are days that are worse than others but every day is a struggle to remain motivated, engaged, happy and even moving forward. That's the sad, simple truth of the matter. 
Depression is a bitch and not something you can simply will yourself out of. 
Having said that, while I have my bad days, I'm not alone in this struggle.  I do have allies that aide in this battle. The biggest ally I have is a medication known as Paxil. Paxil isn't exactly a fix all, but at the same time, it does help to give me an edge and it works well with ongoing therapy (think counseling).
Right now, things are a bit tougher but I manage.
Whenever I need to find the strength to pick up and move forward, I remember how tough everything is for my kids with Autism.  I'm reminded how much they need me and I somehow muster up the strength and courage to pick myself up and move forward.
As far as today goes, I'm exhausted but otherwise doing pretty good. 
I've found that bye sharing my story and opening speaking about depression, not only helps to remove the horrible stigma attached but it also helps to be feel less isolated.
I suppose that's all I really have to say at this point. 
My hope is that this has helped those of you out there, going through something similar.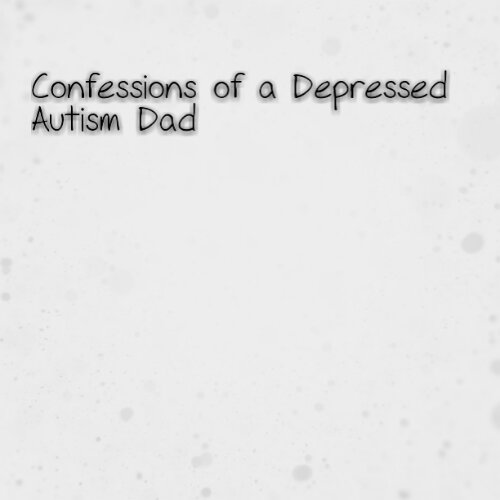 This site is managed almost exclusively from my Galaxy S4. Please forgive any typos as autocorrect HATES me. 😉
Follow @Lost_and_Tired

"Like" me on Facebook

Visit the My Autism Help Forums
To reach me via email, please Contact Me
Setup of an account with Bluehost and I get paid. If your looking for a host for your website or blog.
Click the image below and check out Bluehost. It's what I use.