I wanted to update you all as to how the issues with Gavin's teachers were resolved. I am going to be completely honest with you about my feelings on this issue because I'm hoping that our example can be of benefit to others. 
Before picking up the boys today, I spoke with the principal.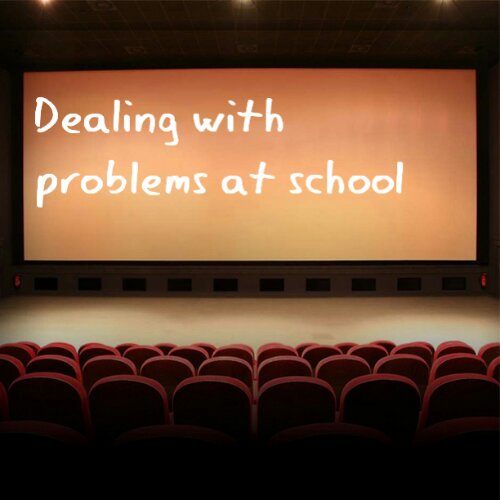 He explained that he spoke with the teachers and they said that it was a misunderstanding. That being said, before I say this, I'm still very much a huge fan of this school. I've never claimed it was perfect but it's been overwhelmingly positive. 
My personal opinion at this point is one of doubt.  I don't doubt what the principal was telling me but instead what he was told by the teachers.
What the teachers claim doesn't mesh at all with what Gavin was saying. 
The reality is that we will never know what was said and done. It's entirely possible that what the teachers said was absolutely true and it was a simple misunderstanding.  It's also possible that Gavin was right and they blew him off when he needed help.
At this point, the way I see things is this.  Regardless of what happened in the past, we have established something going forward. 
The principal is now aware of the potential problem and anyone that would treat my kids in a manner that any parent would be upset with, now knows that we are watching and not afraid of confrontation.
Lizze and I both really like the new principal. He's very focused on the kids and keeping the teachers up to snuff. 
It's really important to have an open line of communication with the school your kids attend.  When something like this arises, it can be dealt with in civil manner that ensures the best interest of your child without  having to make a scene and possibly make things worse. 
Sometimes less is more.
This site is managed almost exclusively via WordPress for Android. Please forgive any typos as autocorrect HATES me. 😉
Visit the My Autism Help Forums
To reach me via email, please Contact Me