I wanted to give you an update on Lizze.  Unfortunately, it's not a very positive one.  She's actually written a post about all that she's going through, it's called My Dam has broken.
Check out the link above to read her story in her own words.
What I'm writing is my perspective. It's what I'm seeing.

I think that what Lizze wrote was very insightful and I don't think I can add much to what she said.  However, I can provide insight into the overall impact this has on us as a family.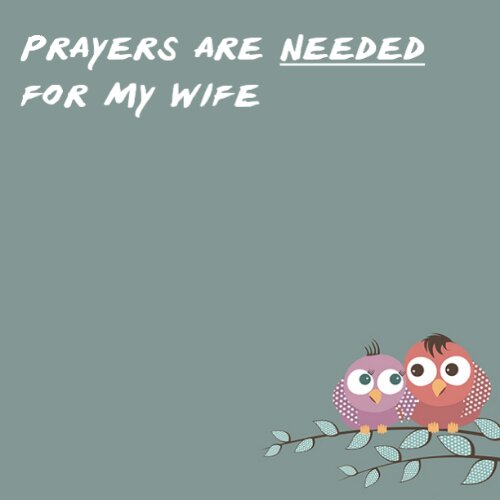 Let me start by saying that Lizze is the strongest person I have ever met. I truly mean that.
Every single day she lives through more pain than many others could bare, myself included.  I would imagine that any of you out there living in chronic pain can relate to what Lizze lives through.  My heart goes out to all of you, as I can only imagine what you go through.
Right now the Lost and Tired family is struggling because our matriarch is down. That's really the only way I can think to describe it.
Lizze is in a really bad place.  She's not sleeping more than a couple hours at a time. When she does sleep, she's tormented by nightmares.
This would be tough for anyone.  What makes this worse for Lizze is the fact that she has a sleep disorder and she needs over 12 hours of sleep a day, ideally something like 12-14 hours in order to even be able to function.
Emotionally, she's is in a pretty unpleasant place.  She's been working with her therapist to deal with and move past some of the things she's been through.  Recently, during a session, she stumbled onto a memory that led to a cascade of memories flooding in.  As Lizze put it in her post, her dam has broken.
Not all of these memories are pleasant and right now it's like someone has just turned her world upside down.
Lizze always uses the snow globe analogy.  She says that sometimes she feels like she's living inside a snow globe. There are times when everything is going well and she's doing okay.  However, there are other times when things happen and it's like someone just shook up her snow globe and she can't even see where she is or where she's going.
Right now it's like someone is shaking up her snow globe and won't stop.
She's getting all the help we can get her right now. At the moment, everything is just really overwhelming for her.
As I'm writing this, I'm scratching her back, trying to help her fall asleep. It's not working. 🙁 Her restless legs are really bad. I have her weighted blanket doubled up and draped across her legs but it's not helping much tonight.
She's got an appointment with her neurologist in the morning.
We will basically take the boys to school and had straight to the doctors. This is basically a meds check and she needs her Lyrica refilled. Lyrica is one of the ways they are treating her Fibromyalgia and she's been out for a few days.  That's not helping matters.
Right now, things aren't easy because Lizze isn't able to really share much of the load.  That means that more falls onto me and I'm okay with that, it's my job.  I know that if the roles were reversed, she would do the same for me.
However, in many ways, this situation sorta ties my hands because I'm not only taking care of three challenging kids but my wife as well.  While I'm happy to do this, I'd be lying if I said that I wasn't feeling the pressure.  The stress is significant and I'm completely and utterly exhausted.
I'm not sleeping well and so that's beginning to ware on me.
I'm tired, overwhelmed, worried, stressed and trying to keep everyone moving forward.
Lizze is doing everything she can to get back on her feet and she always makes time for the boys. That being said, it's hard not to notice what she's going through, especially for Elliott.
Our lives are a complicated mess and I'm truly doing everything I can to keep everyone above water, until that they can touch bottom.
Please keep Lizze in your thoughts and prayers.  She really needs it right now.
This site is managed almost exclusively from my Galaxy S4. Please forgive any typos as autocorrect HATES me. 😉
Follow @Lost_and_Tired

"Like" me on Facebook

Visit the My Autism Help Forums
To reach me via email, please Contact Me
Setup of an account with Bluehost and I get paid. If your looking for a host for your website or blog.
Click the image below and check out Bluehost. It's what I use.