Today was one of those days that in hind sight, I might not do the same, if given the chance to do things over. Having said that, things worked out and I certainly don't want to tempt fate by second guessing myself.
Lizze and I were going on little sleep, although see let me sleep in this morning because I was up with the boys quite a few times last night.  🙂
Elliott wasn't feeling good and so we were concerned about letting him go trick or treating in forty degree weather.  We were also concerned about Gavin and how he would handle the excitement and physical activity.  The last thing in the world we wanted to do was send him into a crisis.

We ended up opting to take the boys to the dollar movies instead.  We went and saw Planes. The boys had a really good time and so did we.
Although, on a personal note, I didn't like Planes as much as I liked Cars.  Planes seemed like more of a knock off than anything else.  The kids liked it and at the end of the day, that's all that mattered.
A little while after we got home today, Emmett had a little accident.
He apparently tripped over Gavin's foot and fell into his TV stand.  He really lucky because it looks as though he hit the corner and just kissed his eye.
Thankfully, he doing just fine and it barely even bled.
I got the boys bathed and ready for bed without too much headache.  I think Lizze and I are going to try to go to bed early.  The operative word is try.
This is a big week coming up and I'm really really hoping that we can get Monday off the ground without too much hassle.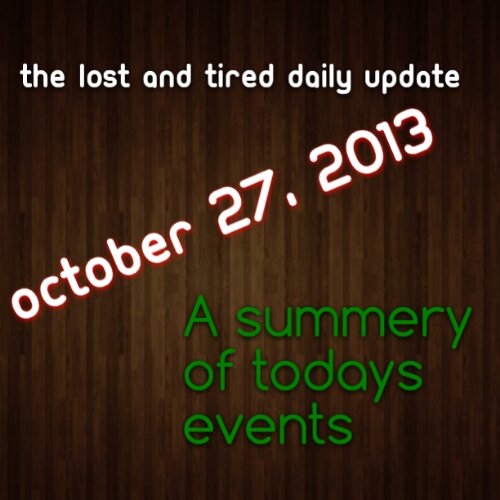 This site is managed almost exclusively from my Samsung Galaxy Note 3. Please forgive any typos as auto-correct HATES me. 😉
Follow @Lost_and_Tired

"Like" me on Facebook

Visit the My Autism Help Forums
To reach me via email, please Contact Me