I haven't climbed up on my soapbox in a really long time but this particular issue has been bothering me for a really long time as well.  I'm trying really hard not to be judgemental because I don't know these people or their personal situation.
We live by several public grade schools and kids from all around us attend these particular schools. 
It's become very commonplace for me to witness young children, like kindergarten and preschool age, walking themselves to and from school everyday.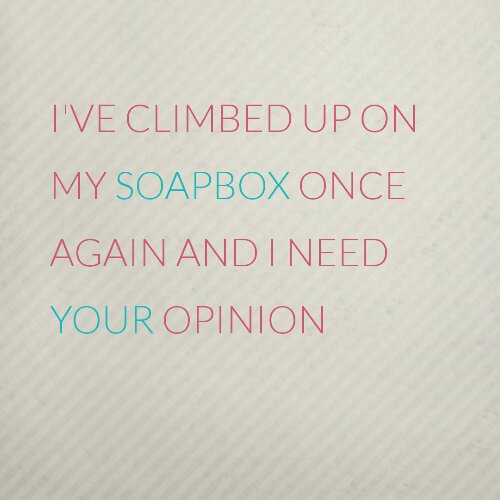 I don't necessarily know where they live, but they have to walk the distance between my house (where I see them walk by) and the school, at the very least. This is something that really bothers me. 
Who let's their 5 year old walk to school alone?
Let's take it a step further. 
Who let's their 5 year old walk through a neighborhood, with known pedophiles and sex offenders,  all by themselves?
When they make it through these neighborhoods, they have to then walk along and even cross one of the busiest streets in Canton, Ohio. 
Is it me or is there something wrong with this picture? Maybe I'm not able to evaluate these situations anymore because I'm a special needs parent and that probably impacts my judgement.
But honestly, where are the parents? My knee-jerk reaction is to assume that the parents just don't have a problem with this, but that's not fair of me to assume that.  Maybe they have to work and can't drive their young child to and from school everyday?
Why not stick them on the bus then? Perhaps, if bussing is an issue, have them walk together with at least one other child……
The cynical side of me says that the parents just don't care. I say this because I know where I live and I see things happen that I would think caring parents wouldn't do. I've seen these kids wandering the streets, well after dark. 
It's pretty clear they don't have much supervision.
Here's the thing.  I wouldn't let any of my kids outside in our yard without being right there.  I can't even imagine allowing them to walk to the same school these other kids are, all by themselves.
Am I just so accustomed to raising kids with special needs that I sorta transfer that attitude to other kids as well? In truth, not all kids need the same supervision, I mean, when I was younger, I walked to school everyday. Having said that, I grew up in a much, much better area and I walked to school with a group of people, never alone.
This is where you tell me what you think.  I wish to know if I'm overreacting or if you see something wrong with this as well. Let's talk about this and come to a consensus about whether or not my opinion on this matter is influenced by me being a special needs parent………

This site is managed almost exclusively from my Samsung Galaxy Note 3. Please forgive any typos as auto-correct HATES me. 😉
Follow @Lost_and_Tired

"Like" me on Facebook

Visit the My Autism Help Forums
To reach me via email, please Contact Me