Okay, so received this email the other day:
I'm with Cision, a media intelligence company based in Chicago. I wanted to let you know that we've added Lost and Tired to our online database. The listing is free of charge, and our clients are communications professionals who want to find the best-suited bloggers to send topical, relevant press materials to. A copy of your listing is included below. Please don't hesitate to let me know if you need anything changed or added, or if you have any questions.
Since then, I'm getting these press releases about some really interesting and distressing stories.  This is really kinda cool because I can share them with my readers and help spread the word about cases such as what you will read about below. 
Local Birmingham school DENIES a child with #Autism supoort
Celina Miller is a Brewton, Alabama resident, born into a well-known and highly regarded family in the area. She's a beauty, a go-getter and has the picture perfect family. Unfortunately, her little boy Jim is afflicted with Asberger's Syndrome – and herein lies the story we need you to tell

Jim Miller was diagnosed with Asperger's Syndrome when he was in the second grade in 2009. When Celina notified the School Board, the Superintendent, and other school staff of Jim's diagnosis, he was denied any and all special support from his public school. Despite working tirelessly to gain the educational support that was her son's civil right, the Miller family was repeatedly refused a special education plan and were harassed by the public school.
Luckily, the family was able to homeschool Jim for a period of time before moving to another school district. Jim currently receives the special support he needs and deserves from his new public school, and he is thriving.
Unfortunately, for many others with disabilities, their stories are not always so successful. Autism currently affects 1 out of every 88 children. Like Jim, an overwhelming number of these children and their families do not receive adequate educational support. Similarly, many of the affected families are not aware of their civil rights, or do not have the means to defend them.
Celina Miller was inspired by her experience with her son, and by all other families who struggle with Autism to get involved and raise awareness for the disorder. 
"It is for the families who are less fortunate than me that I am called to bring awareness to this issue. It is for all the children affected with Autism and special needs that I raise awareness," she says.
Celina has previously worked with the Oasis Center for Women and Children and has spoken on the importance of supporting children with mental disorders and their families. She has also been active in fundraising and reviewing grants with Autism Speaks in the Birmingham, AL area.
Please consider featuring Celina Miller to discuss this important civil rights issue affecting all Americans with disabilities and their families. With your help, we can positively change the way the public school system handles children with Autism and other mental and physical disabilities.
If you would like more information or if you would like to interview or feature Celina Miller in your publication, please contact me at the information below.
Annie Pace Scranton
Founder, Pace Public Relations
1350 Avenue of the Americas, 2nd Floor
New York, NY 10019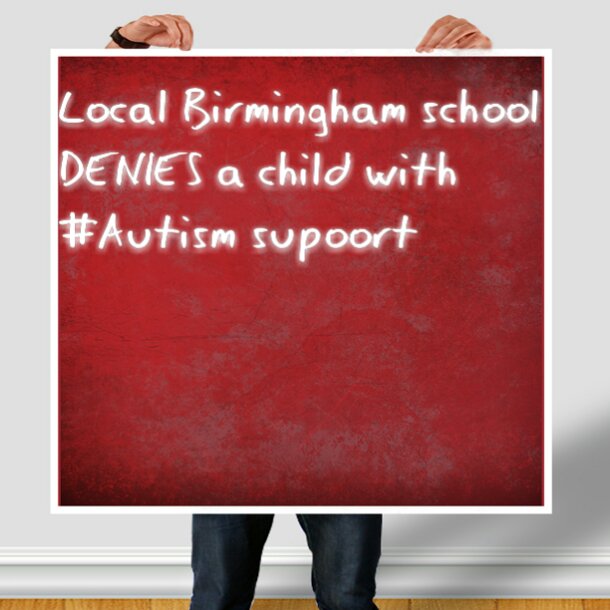 This site is managed almost exclusively from my Samsung Galaxy Note 3. Please forgive any typos as auto-correct HATES me. 😉
Follow @Lost_and_Tired

"Like" me on Facebook

Visit the My Autism Help Forums
To reach me via email, please Contact Me