You know something? I'm really, really trying to stay out of Gavin's homework. I'm trying to remain uninvolved because helping Gavin with his homework while he is intentionally misleading us, was way to stressful. It was causing so many problems in the house because when we would catch him lying to us, he would explode into a rage.
I have to be honest, washing my hands of Gavin's school work, while the right approach, feels terribly irresponsible.
So tonight, in a moment of weakness, I looked over Gavin's homework. I don't know what I was thinking… Perhaps I'm glutton for punishment or maybe I just want to keep tabs on my son. Either way, this was a horrible mistake.

This is just one example of what made me want to beat my head into the wall……. There were plenty others just like it.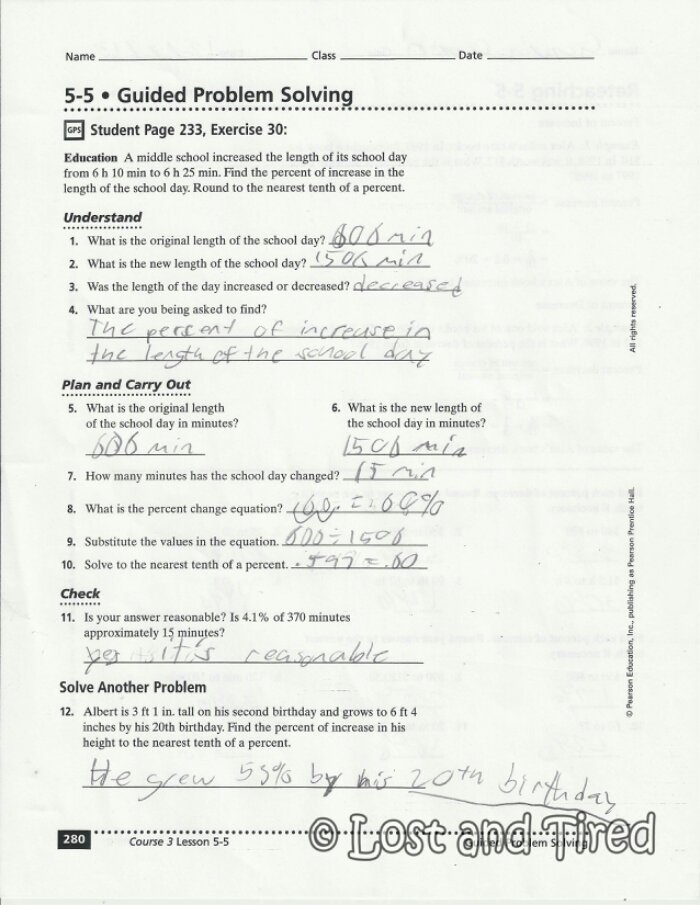 Every sheet of homework he had was basically the same. He's not reading directions and who in the hell even knows where he's getting these answers from?
His teachers are having the same problems at school. They say Gavin refuses to read and follow the directions.
This is a perfect example of him not reading directions…..
He doesn't want to do the work and so he just throws random answers out there. His teachers keep saying that he can do the work, he just doesn't want to do the work.
To muddy the waters even further, he is having cognitive and memory problems and they very likely play at least some role in this. However, at this point, it appears to everyone involved that he's being difficult, more than anything else.
If you go off of this paper, it's seems as though he's not comprehending the directions. However, you can also get the same result from not reading the directions as well.
Looking over his homework tonight was a horrible mistake on my part.
Gavin totally freaked out and that in turn got the other boys wound up and freaking out as well. I posted on Facebook after this happened and said that at this point, I have no choice but to stress eat tonight.
I need understand that being a good parent, doesn't always feel like your being a good parent.. 🙁
This site is managed almost exclusively from my Samsung Galaxy Note 3. Please forgive any typos as auto-correct HATES me. 😉
Follow @Lost_and_Tired

"Like" me on Facebook

Visit the My Autism Help Forums
To reach me via email, please Contact Me