Please know going into this post that I blame only myself for what I'm about to share. I'm not proud of this but it's a pretty big deal and there's no way to deny the impact this is going to have on my family.
For some reason, I couldn't sleep tonight. I was trying to get some work down, as I'm building up this site and getting ready to start my new job.
The other part of me was just too stressed out to sleep.

When I finally gave up and went to let the dogs out before heading to bed, I saw that our van was gone. The truth is, I'm pretty sure that it was repossessed. I've never had anything like this happen before but at the same time, things haven't been this bad before.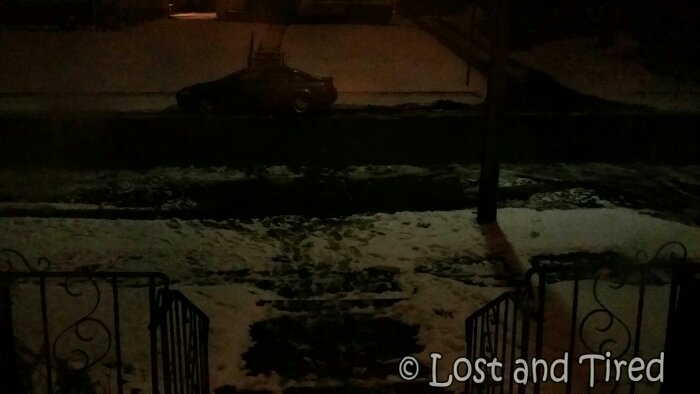 Last night, I had this dream that the van was repossessed but I was able to get it back.
If I'm to be honest, I've been worried about this. Chase has been amazing in their willingness to work with us but they can only go so far. I'm not angry at anyone but myself.
This is my failure and no one else's.
The ironic thing is that the repo guys probably won't get very far because the van is almost undriveable right now. Anytime you stop, it stalls out.
All I can say is that I've done the very best that I can do, especially given the circumstances. I'm sure I'll face a bit of criticism for this one but I know I'm doing everything that I can and I'm going to try and take solace in that for now.
It's easy for some people to sit back and judge. What's not easy is taking a step back and trying to imagine what it's like to walk a mile in my shoes.
I'll have to make arrangements in the morning to get the kids to school. While I don't condone misleading the boys in anyway, they don't need to know this. As far as they will be concerned, the van is in the shop getting fixed. If they new the truth, they would panic and be unduly stressed out.
It's really hard to lay here right now and not know what I'm going to do. I feel really, really small. I've let my family down once again. To make things worse, I had to wake Lizze up and tell her what happened. She needed to be prepared for when the boys come running into the room to tell us that the van was stolen again.
The ironic part about all of this is that it's almost the two year anniversary of our old van being stolen. It was just after the first of the year, when I was walking out to the van and two guys jumped into it and took off.
That's what led to us being forced into buying this van and thus our downward spiral began. I somehow managed to keep things going for almost two years and that was no easy task.
As bad as this event is, truthfully, it's among the least of my worries. I've got so many things on my plate right now that believe it or not, rank higher on the list of things I'm stressed out about.
I've got Gavin, only 3 days outside of his last life threatening Autonomic Crisis. Lizze is not doing good at all and right now, that's all I can say until she's comfortable talking about it publicly. The other two boys have their own struggles right now as well. I'm truly doing the very best that I can.
I suppose there's always a chance that it was stolen but I'm pretty sure it wasn't. 🙁
If you could spare a few positive thoughts and prayers, I could really use them about now. Contacting Chase in the morning will be my top priority. I need to figure out exactly what I need to do to get this fixed.
I hope your Monday is going better than mine.
This site is managed almost exclusively from my Samsung Galaxy Note 3. Please forgive any typos as auto-correct HATES me. 😉
Follow @Lost_and_Tired

"Like" me on Facebook

Visit the My Autism Help Forums
To reach me via email, please Contact Me