Show not hands people. Who here hates when their little one with Autism is sick?
This morning, Emmett was kept home from school because he was complaining of a tummy ache. Emmett doesn't like to stay home from school, so when he says he wants to stay home and lay down, he's not feeling well.
He made it a couple of hours before he puked.

With that being said, there are three electronic devices that I use every single day. My Galaxy Note 3, my bluetooth headset and This little bluetooth speaker I got about 2 years ago..
When my poor sweet Emmett John puked, he puked all over 2 of those 3 electronic devices.
As soon as he started, I scooped him up and raced him to the bath tub. The poor little guy felt so bad that he puked on my stuff. I kept telling him that "it's okay, Daddy's not mad at all. These are just things and your so much more important."
Thankfully, my Galaxy Note 3 was spared because I almost exclusively run Lost and Tired from this device. The jury is still out on the rest of the items.
I tried for 3+ hours to help him relax and fall asleep but he was to uncomfortable. He ended up snuggling with Lizze in our bed and falling asleep. I know that Lizze feels like she doesn't do enough but this is just one example of her being able to provide comfort to our child that is sick. That's pretty darn important if you ask me. I know it was important to Emmett.
Anyway, he seems to be feeling better and hopefully this was just something he ate that wasn't agreeing with him.
I'm pretty sure the last thing in the world we need is a stomach bug going around the house. I hate when my kids on the Autism Spectrum are sick. There is just so many things that make it much more challenging than if a neurotypical child is sick with the same thing, at least in my experience. Not that a neurotypical child is easy when sick…. Hopefully you understand where I was going with that….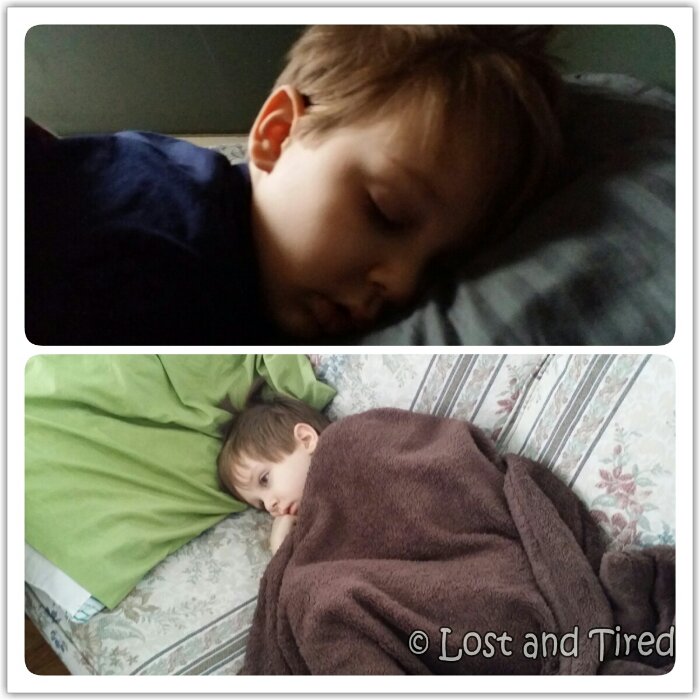 This site is managed almost exclusively from my Samsung Galaxy Note 3. Please forgive any typos as auto-correct HATES me. 😉
Follow @Lost_and_Tired

"Like" me on Facebook

Visit the My Autism Help Forums
To reach me via email, please Contact Me