Tonight my parents took Lizze and I out to dinner. One of the topics of conversation was the situation with the van and how we're going to deal with it.
I've tried everything I can think of to address this problem.
I was explaining to my parents that we have one option in order to get our van back. We have to pay off the remainder of the loan and that's several thousand dollars + any fees associated with the repossession.

At this point in time, that's obviously not something we can just write a check for. We simply don't have it.
The only option that we have is to take out another loan in order to pay off the first one. I'll be honest, that's not very likely to happen.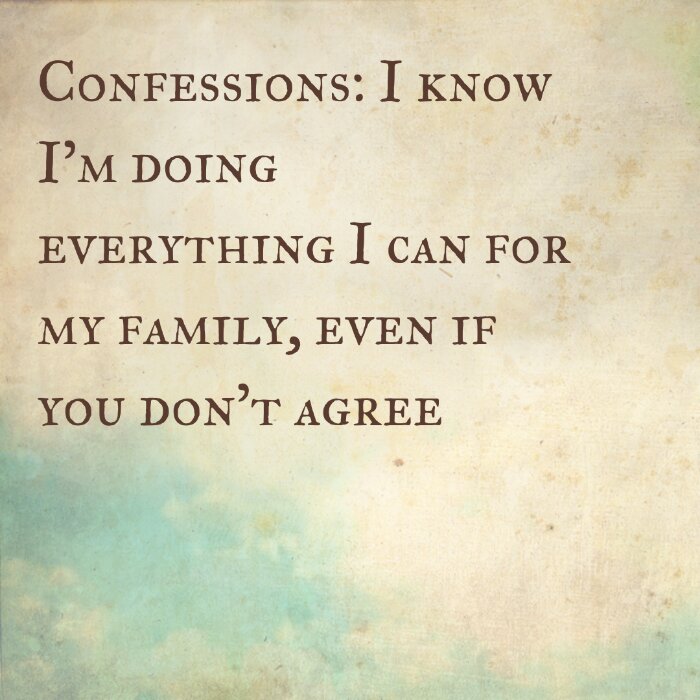 Something that I'm going to do is try for a third time to work something out with Chase. Maybe if I talk to a different supervisor I can plead our case and make something happen.
Anyway, I'm actually a bit freaked out after this conversation. There are things that I was trying not to focus on as I tried to figure this out because it was already overwhelming enough.
We should be able to work out getting the boys to and from school for the short week ahead. Christmas break starts Friday and so we don't really need to go anywhere.
The big concern is what happens if Gavin hits a crisis and needs to get to Akron Children's Hospital? We don't have the ability to put him in the car and take him ourselves. We'd either have to call 911 or wait for someone to come get us.
The situation sucks overall but it is what it is.
I was explaining to my parents that right now I have several crises that I'm trying to manage, any one of which could easily absorb all of my time and energy.
Between Lizze's and Gavin's health, the other two boys and now losing the van, my plate is full and my cup runith over.
It's like everything is a priority and it's impossible to prioritize without dropping the ball somewhere. It would seem that my time and energy would best be served trying to resolve the issue with the van because without it, we can't get around. Sure we can borrow a car but it's not reliable and it's a burden on whoever we are borrowing it from.
The other thing is that there is a pressing time frame in regards to the van. At the time of this posting, we have 9 days before it goes to auction.
Right now, the only other pressing issue is Gavin new IVIG Infusion process.
We have to begin the home infusions within the next week or we have to wait another month. We're currently waiting to hear from his Immunologist. She's making all the arrangements for us and all we have to do is show up as soon as they call.
There's significant risk involved with driving Gavin anywhere, anymore, so we have to get this done.
I realize this post sorta got derailed but this is what I'm trying to manage right now and truthfully, this is only a portion of it.
There's going to be a few people out there that will continue to judge and criticize me for being in this situation in the first place. You know what, that's okay. I can't let them get to me.
I know in my heart that I'm doing everything I possibly can for my family. I won't let anyone, who hasn't walked a mile in my shoes, get to me. It's easy to read a few posts and think you know better than those on the ground and in the trenches. That's just not the case. If you aren't facing my problems and living my life, you aren't in a position to judge.
Welcome to my life……
This site is managed almost exclusively from my Samsung Galaxy Note 3. Please forgive any typos as auto-correct HATES me. 😉
Follow @Lost_and_Tired

"Like" me on Facebook

Visit the My Autism Help Forums
To reach me via email, please Contact Me