Today was another rough day. Without a car, we are basically stranded at home, not that we really have anywhere to go. Emmett and Elliott had a rough day but not too rough. There were a few times that they were quite nice to each other. 🙂
Gavin had a really good day behaviorally. He's really struggling with following directions though. I don't know if he's simply forgetting or he's being difficult (because that's always a possibility).
If I give him a very simple task to do, he more likely than not, won't complete the task without having to walk him through a few times.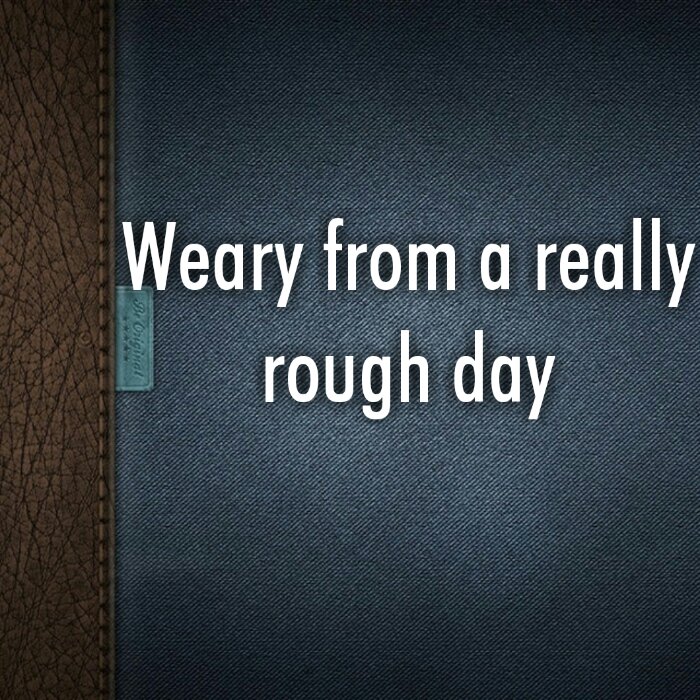 For example, right now Gavin's wanting to do things in a very, very inefficient way. If he's needs to take 5 Lego's to his room and put them away, he will take them to his room one at a time. This drives me crazy because the more often he walks up and down the steps, the more likely he is to fall, not to mention it takes way too long.
He's doing this for everything and I don't know why.
We're working on this but it's absolutely a work in progress and we have yet to make much progress. 🙁
I'm not angry with him at all. It's just really frustrating having to constantly repeat myself. It's the same exact thing, over and over again. O_o
He's trying and that's all I can ask from him right now.
Lizze is really having a rough time. Life is not kind to her and it's taken its toll. She needs more sleep than I'm able to give her, at least while the boys are home from school. She's trying so hard to help me as much as she can but that only makes things worse for her.
I'm doing okay. Truthfully, I'm stressed out but holding it together. I scrubbed the kitchen floor today, baked a fresh loaf of oatmeal bread and cooked bbq chicken for dinner.
I added more affiliate links to the list of online retailers that will compensate me when you visit their site and do your shopping, using my links. I'm trying to leverage this site to help not only pay for itself but also help us get back on our feet.
I managed to churn out a few posts hang out with my boys.
That's actually a pretty productive day. My goal for Sunday is to go grocery shopping. We have dangerously cold weather coming in and I want to make sure we have everything we need to make it through.
Now I'm going to try to go to sleep before the boys are up, likely before the buttcrack of dawn.
This site is managed almost exclusively from my Samsung Galaxy Note 3. Please forgive any typos as auto-correct HATES me. 😉
Follow @Lost_and_Tired

"Like" me on Facebook

Visit the My Autism Help Forums
To reach me via email, please Contact Me