I'm having a rough time sleeping tonight because I can't stop worrying about everything. So much has happened in the last month or so alone and it's really overwhelming.
My brain just won't shut off and a great many thoughts are racing through my head.
Since the beginning of December, Gavin's health has taken a turn for the worse. He is supposed to be receiving his IVIG Infusions at home now because his body isn't coping with the trip to the hospital every month and he ends up going into an Autonomic Crisis.

We've yet to get the logistics figured out because of an insurance snafu.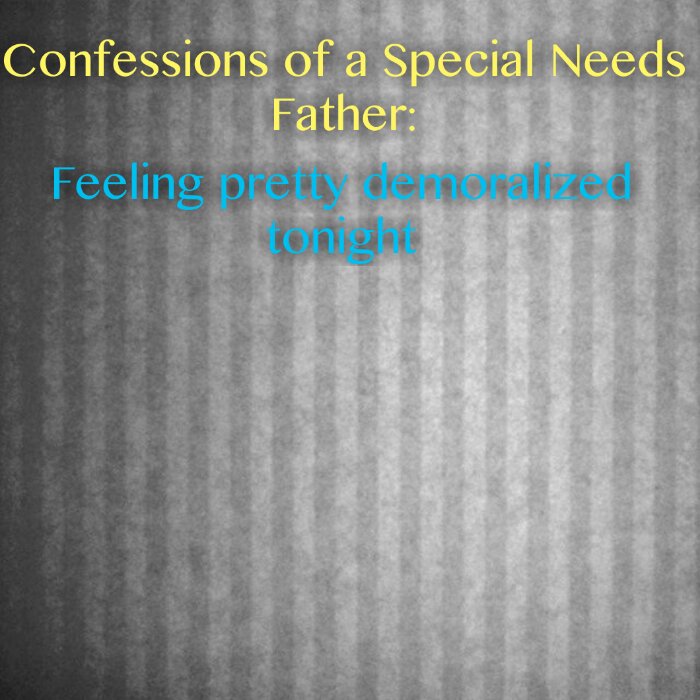 A week or so before Christmas, we finally lost the battle to save our family car and sadly it was repossessed and subsequently auctioned off.
Two days before Christmas, Lizze was diagnosed with Borderline Personality Disorder by the Cleveland Clinic and we are still trying to figure that out. While it's not been something we had publicly discussed, it's been on the table for quite sometime now and Cleveland confirmed the diagnosis.
Then of course, our furnace breaks down tonight and now I have to drop everything else while I address this pressing issue.
I'm feeling pretty demoralized and I'm worried that I won't be able to figure any of this stuff out. I'm worried about letting everyone down and failing my family.
These thoughts and worries are swirling around inside my head and preventing my from drifting off to sleep.
Maybe writing these thoughts down will help me to finally shut down for the night. I'll let you know in the morning how everything goes.
This site is managed almost exclusively from my Samsung Galaxy Note 3. Please forgive any typos as auto-correct HATES me. 😉
Follow @Lost_and_Tired

"Like" me on Facebook

Visit the My Autism Help Forums
To reach me via email, please Contact Me