After the drama at school today, Gavin's struggle with his school work continued into his science homework at home. As soon as he arrived home today, he immediately went to his room and did his homework.
To be honest, I'm not sure how long he was working on it before he came downstairs and told me he was done.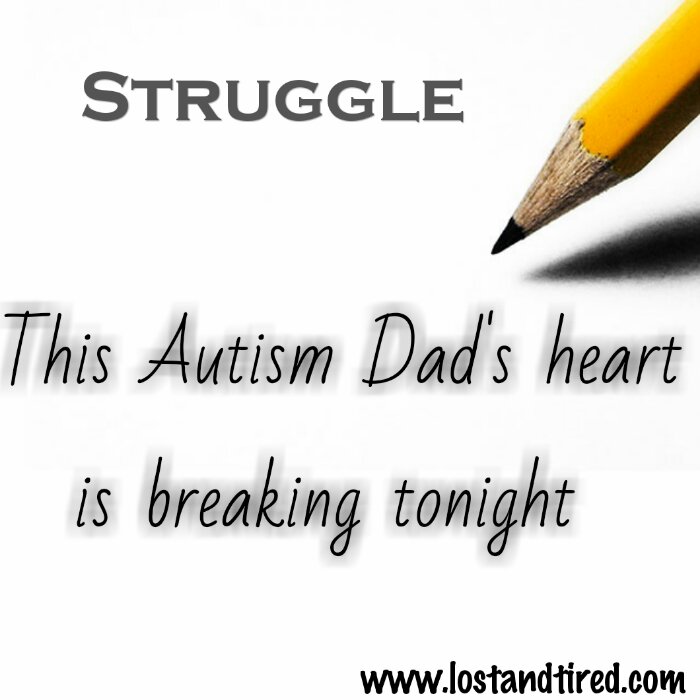 I hated to even ask him because I knew what I likely to find but I asked him to see his homework. He was so proud of himself because he really took his time and was sure that he answered the questions correctly.

Below you will find his science homework. While I didn't attach the reference notes, he had a worksheet to read first and then answer these questions. The answers were very clearly in the material he was to read. They weren't hidden and there wasn't really anything that he needed to infer.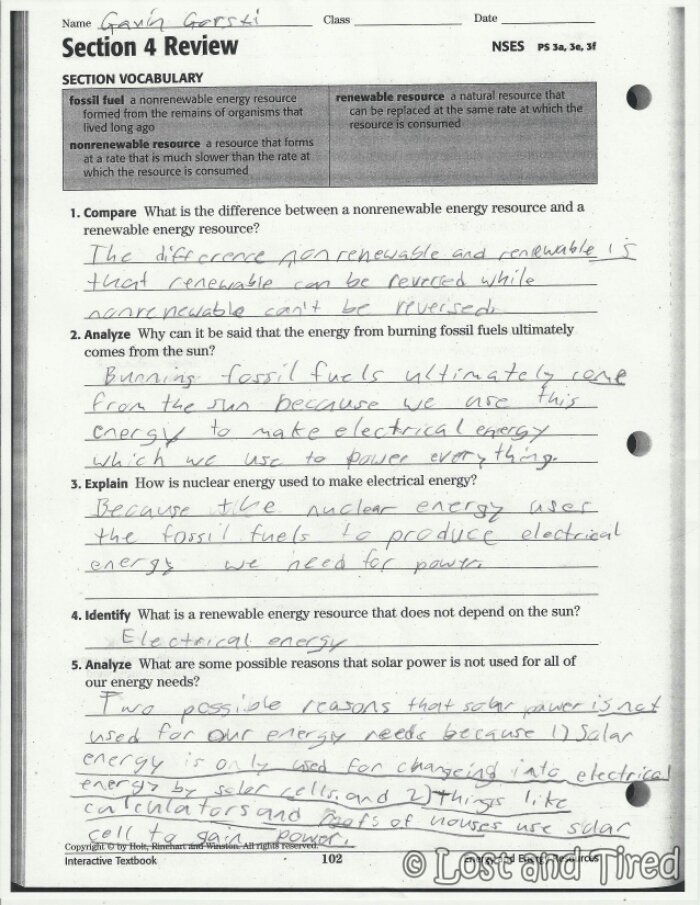 As I began looking over the work, I was hoping beyond hope that I would be able to tell him that the answers were correct.
Unfortunately, I wasn't able to do that because none of his answers were right. I sat there while he looked at me as if he was looking for validation of his hard work. I can't even begin to explain what it felt like to have to tell him that his answers weren't right.
This is so heartbreaking because once upon a time, Gavin would have been able to do this without much trouble. Sadly, that's no longer the case. 🙁
I'm overwhelmed with grief because I just can't bare to watch him deteriorate anymore.
When I finally found the words to explain to him that his answers were not what his teacher is going to be looking for, he got so upset with himself. I didn't even have him try and fix it.
I simply told him not to worry about it and Mommy and I would speak with his teacher.
Lost and Tired really seems to describe how I feel right now because I have no idea what we are supposed to do and I'm exhausted from hitting dead ends on our endless journey to help him.
I'm absolutely heartbroken because while he isn't very self-aware, you can see him crumbling. The knife in my heart is twisted every time he apologizes for not doing better.
This is awful….
I keep trying to explain to him that we're never disappointed or upset whenever he tries his best, even if every answer is wrong. There's a big difference between not trying and getting the answers wrong and simply not being able to do something.
I just don't know what to do anymore. 🙁
This site is managed almost exclusively from my Samsung Galaxy Note 3. Please forgive any typos as auto-correct HATES me. 😉
Update: If you like this post, check out these as well. Click —–> Here <—– for my Top Posts.
Follow @Lost_and_Tired

"Like" me on Facebook

Visit the My Autism Help Forums
To reach me via email, please Contact Me