My mind and body are exhausted but yet I'm laying here unable to sleep. I would guess that many of you can relate to what's keeping me up tonight.
I can't seem to shut my brain off.
There are an endless amount thoughts racing around in circles. Like a cat chasing the red dot from a laser pointer, I just can't help myself from thinking about everything that going on.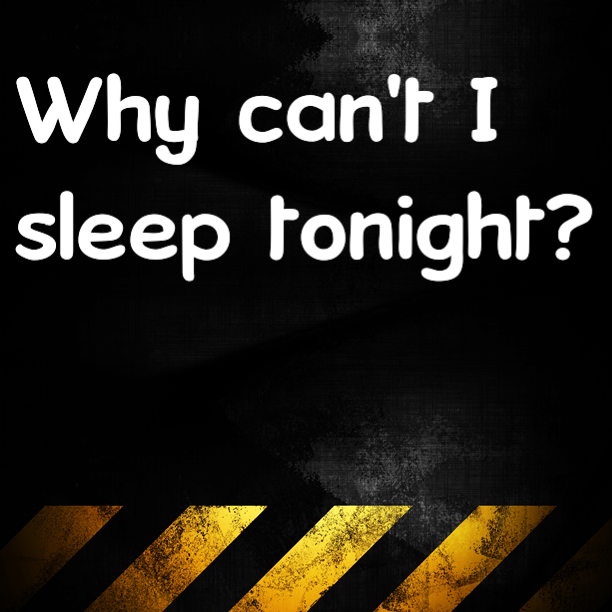 Gavin's IVIG Infusion is in a few hours and I'm always nervous because while everything will likely go really well, it could also go very badly. There's no way to know how his fragile body is going to react to the stress of injecting donor antibodies into his system.
He's essentially borrowing someone else's immune system every month because he doesn't have one of his own.
I'm worried about Lizze. I'm worried about Elliott and Emmett. I'm worried about work. I'm worried about worrying too much, if you can believe that… I'm worried about the future. I'm worried about whether or not I'm strong enough to hold my family together without completely losing a sense of who I am on my own.
It's really terribly ironic how tired I am during the day and how much I long to crawl into bed and go to sleep. However, now that I actually have the chance to do just that, my brain won't shut up.
Maybe I'll just get up and clean for a little while or perhaps play some Call of Duty.
I can't take anything because I have to be able to get up in about 4 hours with the boys, when they invade our room waiting to go downstairs.
The simple truth is that I literally have too many things to worry about at any given time that sometimes I just get overwhelmed and I guess a side effect is insomia……..
I know at least one of you can relate…..
This site is managed almost exclusively from my Samsung Galaxy Note 3. Please forgive any typos as auto-correct HATES me. 😉
Update: If you like this post, check out these as well. Click —–> Here <—– for my Top Posts.
Follow @Lost_and_Tired

"Like" me on Facebook

Visit the My Autism Help Forums
To reach me via email, please Contact Me