I've spent majority of the today physically ill. After taking Gavin to school to deal with the bullying issue, I became really sick. When I found out how vulnerable the kid was, I was beside myself and my stomach knotted up.
When we got home, I felt like I was going to vomit but I still had to do Gavin's IVIG Infusion.
Today was the first time that we used the new tubing for Gavin's pump. We went from using three needles to using two needles. Thankfully the new process went smoothly and I was able to get this done and have Gavin go to bed..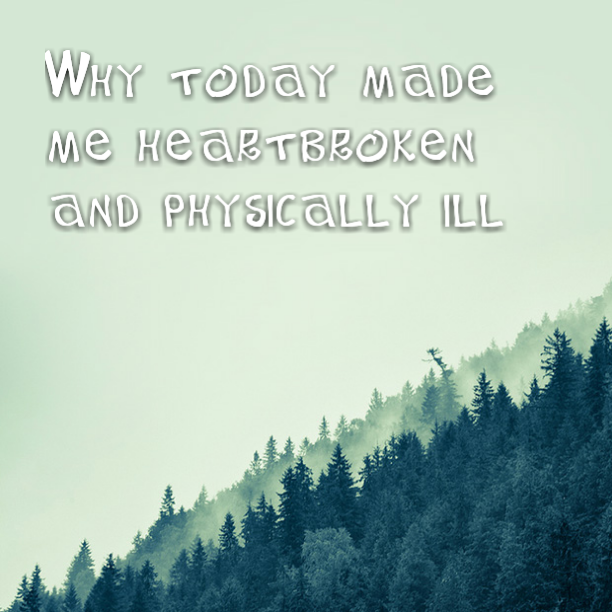 I tried to sleep on the couch and I couldn't fall asleep because I felt too sick.
Eventually, I told Lizze that we needed to make arrangements to get the kids picked up from school because there was no way I would be able to drive.
We made arrangements with Lizze's Mom and I finally fell asleep for a few hours. When I woke up, I was feeling better and so I picked the boys up myself.
The boys went to my sisters house to spent the night, right after school and that gave me a chance to rest again because I started feeling sick..
Here's the problem.
I can't seem to get past what Gavin did… I'm horrified that he targeted this student and bullied him.
I was hoping that we wouldn't see this again and that he'd learned that this was not appropriate behavior… Coming to the realization that this is likely a lesson that he will never learn is pretty devastating for me.
Explaining what it feels like to know that my child is tormenting another is not something that I don't have the ability to articulate.
I'm hoping that tomorrow is a better day and I can find myself in a better place…..
This site is managed almost exclusively from my Samsung Galaxy Note 3. Please forgive any typos as auto-correct HATES me. 😉
Update: If you like this post, check out these as well. Click —–> Here <—– for my Top Posts.
Visit the My Autism Help Forums
To reach me via email, please Contact Me