This morning was a rough one for sure. What I didn't share was how Emmett was upset because he was the only one going to school today.
Unfortunately, that led to Emmett having a meltdown because his shoes and socks didn't feel right.
Emmett is extremely sensory sensitive and his biggest challenge is shoes and socks, at least as far as clothing is concerned. Food is a huge issue as well but that not what we're talking about now is it….

When we put socks on Emmett, they can't just be tight. They have to be super duper tight. If they aren't, they don't feel right. Same goes for his shoes as well. They have to be cranked really tight or else he gets really upset and won't wear them.
We've taken to buying him toddler socks because while they are really small, they feel really tight on his feet and that makes him happy.
We weren't having much luck this morning and so I did the only thing I could… That's right, I bribed him.
I told him that on the way home, we would get a Frosty from Wendy's. It worked and he was willing to let me try his shoes and socks just one more time..
God must have taken mercy on both myself and Emmett because I managed to get him comfortable in his shoes and socks…
Was it worth it in the end? You tell me….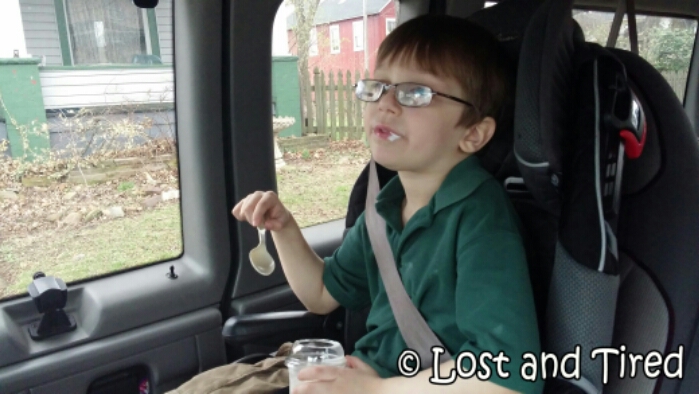 This site is managed almost exclusively from my Samsung Galaxy Note 3. Please forgive any typos as auto-correct HATES me. 😉
Update: If you like this post, check out these as well. Click —–> Here <—– for my Top Posts.
Visit the My Autism Help Forums
To reach me via email, please Contact Me