We've been living a public life for several years now. Over the years, I've experienced my share of people that don't understand what we are experiencing. Sometimes those people accept that what I'm sharing is happening and sometimes they don't.
That said, I've had more push-back over Gavin being a Sociopath than anything else.
Some people just can't wrap their brains around the fact that Gavin can actually be a Sociopath. We've been saying this for years and there is more than sufficient evidence to justify this diagnosis. The only thing missing is his 18th birthday.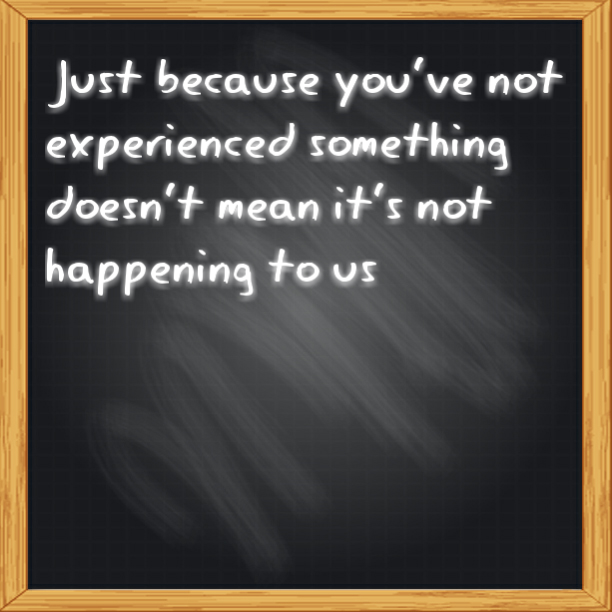 Much like kids with Autism grow up to be adults with Autism, Sociopathic kids can grow up to be Sociopaths.
The reason they don't diagnosis kids with Anti-Social Personality Disorder is because many times, kids can outgrow these symptoms because they aren't truly Sociopathic.
This is the reason why our specialists at the Cleveland Clinic explained to us that true Bipolar Disorder in kids is rare. In most cases, kids outgrow the symptoms because they don't really have true Bipolar Disorder. This is also why they don't like to diagnose Bipolar Disorder is kids.
That being said, it doesn't mean that there aren't kids with true Bipolar Disorder. Gavin is one such kid.
In the same sense, simply because they don't like to diagnose teens with Anti-Social Personality Disorder, doesn't mean there aren't teens with true Anti-Social Personality Disorder.
No one uses the word Sociopath lightly. Our doctors have told us several times that they don't diagnosis kids until they are 18 years old because of the reasons I stated above. However, in Gavin's case, they are absolutely certain he's a Sociopath because of the consistent behavior and long term documentation. Gavin has the genetic propensity for starters and has consistently exhibited this type of cold, callous and calculating behavior since he was much younger.
It's not something that we take lightly and neither do our doctors and specialists. It's important to understand that Gavin is not the first child/teen to be accurately be recognized as a Sociopath.
For a specialist/doctor/psychiatrist to use the word Sociopath, there must be ample cause.
You have to understand how much potential danger there is having a child/teen like this. With no conscience or moral compass to guide them, they are literally capable of anything and feel nothing. There's no remorse or feelings of guilt.
We have to take this seriously because Gavin has already established a pattern of behavior and has a documented list of victims behind him.
This is very serious stuff.
It's also important to note that simply being a Sociopath doesn't make someone a monster.
In Gavin's case, he's got so many dark psychological issues that he is capable of anything. In a sense, he's somewhat limited by his health issues and at this point, we can, at least in most cases predict his behavior.
That said, this is very real for us. This is very real for all the families out there dealing with things like Reactive Attachment Disorder, Conduct Disorder and Anti-Social Personality Disorder.
I can absolutely promise you that if there were any two people on this planet that wished things were different, it would Lizze and myself. Unfortunately, this is our reality whether you believe it or not.
This site is managed almost exclusively from my Samsung Galaxy Note 3. Please forgive any typos as auto-correct HATES me. 😉
Update: If you like this post, check out these as well. Click —–> Here <—– for my Top Posts.
Visit the My Autism Help Forums
To reach me via email, please Contact Me