This evening, something happened that has shattered me. I've spent the night trying to pick up the pieces and process what happened.
Elliott was really upset this afternoon and he was kind of hit or miss for most of the rest of the day.
Right now he's really focused on a toy that went missing. It's been missing for at least a year but he's just taken notice. He's very, very preoccupied by this. A lot of time has been spent crying over this for the past few days.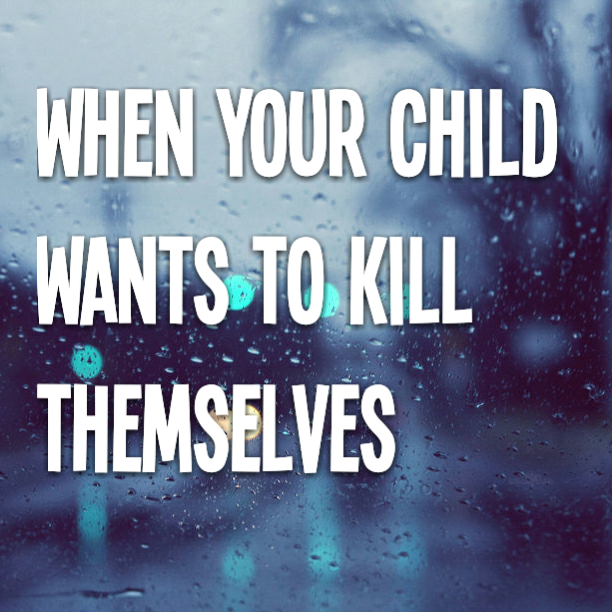 What changed everything tonight was what he said while sitting next to me on the couch.
There are a great many things that a parent never wants to hear come out of their child's mouth. However, there are five words that will bring any parent to their knees and shatter their heart.
Those five words are "I want to kill myself".
I heard those words come from Elliott tonight and it shook me to the core. Lizze and I immediately responded to him and wanted to know if he's ever thought that before. He said yes and I literally felt like I was made of glass and his words were stones being thrown at me.
Lizze reached out to Dr. Pattie and spent some time talking to Elliott.
He didn't want to talk about it at first and it took a little prodding to get him to open up.
When I asked him why he wanted to kill himself, he eventually told me that "if I killed myself, your life would be better because I'm such a pain in the butt".
I was completely floored to hear this. I told him that I was so sorry he felt that way but he needed to understand that killing himself would not make our lives better. I wanted him to know that he's not a pain in the butt and that he's one of the absolute best things to ever happen to me.
I asked him if he would pinky promise that if he had these thoughts again, that he would tell me or Lizze. He agreed and that was that.
Dr. Pattie told us to try and feel him out and not make a huge deal out of this to him. We needed to find out where he was coming from and kind of gauge whether he was serious or not.
He went to bed in a better place tonight but in the morning, I will be calling Dr. Reynolds office to let them know what's going on and find out if this could be related to the Abilify he's been on for awhile now.
At this point, we have open communication with everyone but most importantly Elliott.
It's a hugely positive thing that he's being open and honest about this with us. His willingness to talk about it is going to play a big role in helping him through this time in his life.
As for me, I'm freaking out. This has me even more hypervigilant than normal and this is really tough because he almost died when he was born. I've felt the pain of not knowing if I would ever see him again and it literally broke me in a way that will never truly heal.
All I can do is be there for him and make sure he has every ounce of support he needs, regardless of the cost.
I will ask that you please keep my Elliott in your thoughts and prayers.
I'm gonna try to get some sleep tonight but this has me pretty frazzled.
This site is managed almost exclusively from my Samsung Galaxy Note 3. Please forgive any typos as auto-correct HATES me. 😉
Update: If you like this post, check out these as well. Click —–> Here <—– for my Top Posts.
Visit the My Autism Help Forums
To reach me via email, please Contact Me