Gavin had a massive tantrum on Saturday afternoon. It was rather disruptive and I'd like to pretend that today will be a better day but I'm a realist.
This is what happened.
Because of Gavin's problematic behavior, we've had to institute rules to ensure everyone's safety. One of the most important rules is that Gavin is never left alone with anyone.

As a result of his propensity to target Lizze, he's not allowed on the same floor if I'm not there.
If we're all watching TV and I have to run to the bathroom, Gavin has to go to his room. He's not allowed to leave his room until he's called back down.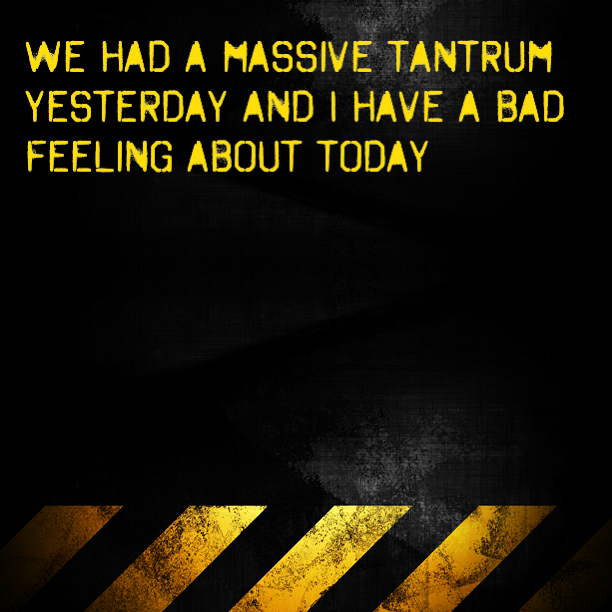 It's important that we know where Gavin is and so when he's sent to his room, he needs to stay there until we tell him he can come down.
Today was a really rough day for a million different reasons.
When Gavin was sent to his room while I was upstairs waking Lizze up from her nap, he let himself out of his room without being called down. We had just gone over this and he knew that he wasn't supposed to leave his room.
We have to have a zero tolerance policy for things like this because we're talking about everyone's safety.
I was getting ready to take Elliott, Emmett and Gavin outside while I cooked dinner on the grill. However, because Gavin hadn't listened, I sent him back to his room. He began throwing a fit on the top of the stairs and so I made him come down and sent the boys upstairs.
Gavin sat on the floor in the living room throwing a tantrum.
It's was a really unpleasant 25 or 30 minutes for everyone that was in the house because there wasn't anywhere you could go where you could escape his tantrum.
As Gavin's tantrum continued, he lost his choice of what to have for dinner.
We were all having chicken but Gavin had oatmeal. We haven't really done that in awhile but for those of you that are gawking at the thought of us doing that, let me explain.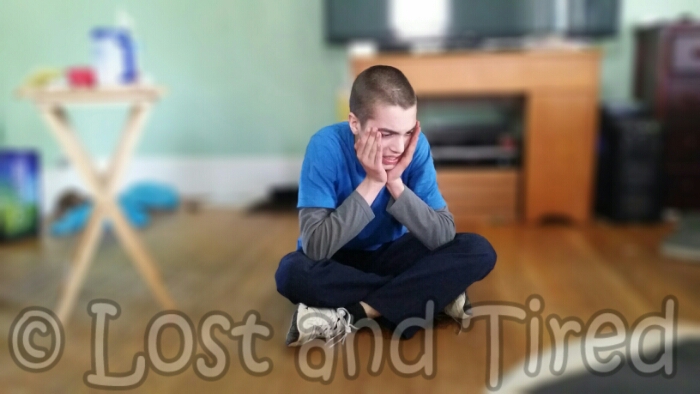 Gavin is very, very food driven. Many times, it's the only leverage we have. We absolutely never deny him a healthy meal. All we do is take away his choice. Typically, we give the boys a choice of a few options because they are all sensory sensitive esters and I can rarely feed everyone with one meal.
Sometimes when Gavin is choosing to disrupt everyone with his behavior, as a consequence, we simply don't allow him a choice. He gets the default and that's oatmeal.
He still gets desert and fruit or whatever else we have. It's just that we take away his ability to choose what it is he's going to have. It really sounds much worse than it actually is.
You have to remember that we are trying to manage a sociopathic teenager and that requires us to think outside of the box.
Anyway, Gavin did fine the rest of the night and is certainly a positive thing. He's just in a really weird place right now and I have a feeling that today isn't going to be much better… 🙁
This site is managed almost exclusively from my Samsung Galaxy Note 3. Please forgive any typos as auto-correct HATES me. 😉
Update: If you like this post, check out these as well. Click —–> Here <—– for my Top Posts.
Visit the My Autism Help Forums
To reach me via email, please Contact Me