I had two phone conversations over the last 24 hours with both of Gavin's case managers with his insurance. He has one for his physical health and one for his mental health.
We are getting the ball rolling in the next and likely final stage in our journey with Gavin.
As you may or may not be aware, Gavin's officially diagnosed with Reactive Attachment Disorder. However, if he were 18 years old today, he would be diagnosed with Antisocial Personality Disorder or in layman's terms, he'd be called a Sociopath.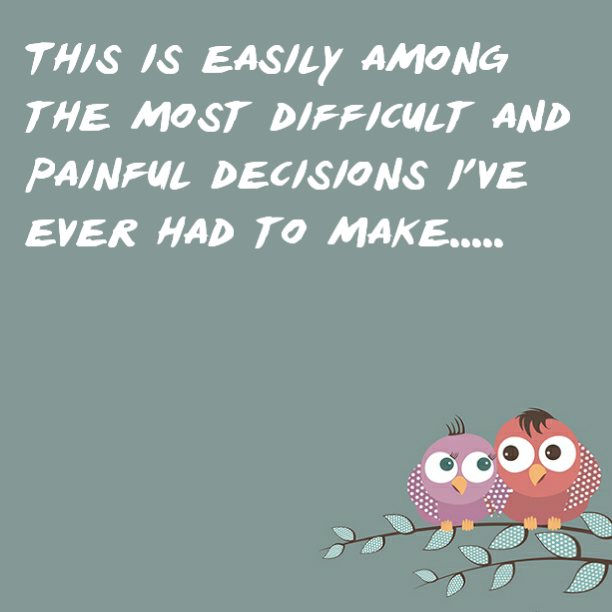 We've tried everything over the past decade to help him but nothing has helped.
As his behaviors have gotten more and more difficult to manage, we are left with only 4 options. I'll share the options and explain the feasibility of each.
1) We do nothing
The first option is that we could do nothing and simply continue on with the status quo. This is a terrible option and one that lead to the destruction odd or family.
Anyone familiar with living in the same house as someone with Reactive Attachment Disorder or Antisocial Personality Disorder will understand exactly why this option is the absolute worst thing we could do…
Moving on….
2) Residential Treatment
This is the absolute best option because it gives Gavin the best chance at making the changes needed for him to maintain some type of relationship with his family and the world around him.
The truth is that Gavin is broken in a way that cannot be fixed. No amount of love with make him better. Trust me, we've loved him to hell and back.
Love isn't the issue.
The major obstacle here is funding. Insurance will cover all medical expenses associated with residential treatment but it won't cover things like food or room and board. That leaves us with $800 per day of out of pocket expenses. Considering that our financial situation couldn't cover that on our very best year, we have to seek outside funding and that's an almost impossible task.
We've tried several times now to get funding for this but to no avail.
3) Place him in a group home
This is another ideal situation because it places him into a situation that lacks the social expectations of living within the family unit at home. He does so much better when those expectations are removed.
Unfortunately, we face a very long wait list for this type of housing for him. He's already on a wait list to fund type of solution but the wait list can be upwards of a decade.
4) Foster Care or Parallel Parenting
The only other option is to do some type of emergency foster placement. Again, this would work because it removes the social expectations that are present when living at home with us.
I'm not sure the feasibility of something like this because it's not something we have much information on.
Sending him to stay with family is not an option…..
Making a very, very difficult decision
Lizze and myself, along with his specialists, will have to sit down and figure out what the best approach will be.
The only way I can describe this is absolutely heartbreaking. This is easily among the most difficult and painful decisions I've ever had to make…..
This site is managed almost exclusively from my Samsung Galaxy Note 3. Please forgive any typos as auto-correct HATES me. 😉
Update: If you like this post, check out these as well. Click —–> Here <—– for my Top Posts.
Visit the My Autism Help Forums
To reach me via email, please Contact Me