For the vast majority of the special people in your life, it doesn't take much to make them actually feel special. A "just because" visit, treating them to lunch, or even an unexpected phone call are certain to make them smile.
However, if you really want to make them feel special, we've got 8 ways to make their day without breaking your wallet.
1. Something for Her
For the ladies in your life, treat them to a budget-friendly manicure or take the time to practice your nail art design skills with them. Not only is a manicure a great little gift, but it's also a fantastic way to spend time together if you get yours done as well.

2. Reel 'Em In
A tried and true great day relaxing for millions of people around the world is one that too many of us forget.
Check your area for catch and release ponds as many of them are stocked full. Which almost guarantees that you'll catch something. As a pro tip, try fishing with frozen hot dogs. Catfish LOVE them. And the best part is, many of those ponds have rental equipment in case you don't want to purchase your own fishing gear.
3. An Unexpected Delivery
For some reason, flowers have generally been reserved for the women in our lives. However, with cheap flower delivery you can surprise almost any woman OR man and not only brighten their day but brighten whatever room they decide to place them in.
4. Make 'Em Smell Good
Shopping for fragrances online can save you a lot of money while making sure that your special someone knows you were thinking about them. Take the time to find out what their favorite cologne or perfume is and with an affordable gift bag, they'll know that you truly care.
5. Go Old Fashioned
While email is near-instantaneous and the alternative can be a little time-consuming, taking the time to sit down and use pen and paper to write them a letter and then sending it via snail mail can seem light years more personal.
And don't think that they have to live far for you to brighten their day with a personal letter. Even those that live minutes away will appreciate the effort and are almost assured to have their day brightened.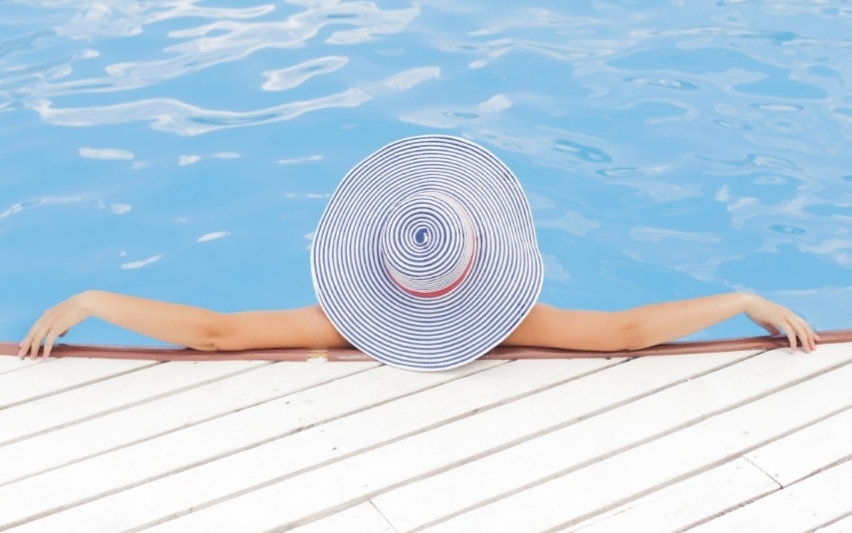 6. Take Them for a Dip
If you don't already have a pool, check your nearby areas for a community option, a YMCA, or one you can get a day pass to. In the summer months, a nice day poolside can most definitely make most anyone's day.
7. Treat Them to a Relaxing Lunch
A picnic doesn't have to be reserved for the significant other in your life, pack up some sandwiches, a few sodas or some iced tea, a bit of fruit, and maybe a fresh pie and get them outside for a relaxing lunch. Couple your old-fashioned picnic with #6 and you'll definitely make their day.
8. Treat them to Dinner
Be sure to tell them in advance not to make plans but if you show up with a fully prepared home-cooked meal one night through the workweek, they'll appreciate it and know that you really wanted to do something special for them.
Trying to make someone's day doesn't have to be expensive or take a lot of planning or thinking. Little things like the 9 we shared today are simple, affordable, and almost guaranteed to make their day.
So what are you waiting for? Grab one or two of the above and go make someone's day.
This is a contributed post and therefore may not reflect the views and opinions of this blog or its author.