The nurse was in here to put an IV in. Didn't go very well. They will try in surgery to get something. It has to be located below the AC and above the hand because of the type of surgery.
On a side note I have put in hundreds maybe even thousands (I lost track) of IV's over the years. I would never have attempted what she did in a non life threatening situation. I found one that you could feel and see and an 18g would have been just fine. The nurse was very nice and felt really bad. I'm just really weird about this types of stuff. As a paramedic I would do that while going 75 MPH down the road with my partner hitting every pot hole available along the way. Not easy at all.
Can you tell I'm stressed out? I'm rambling…..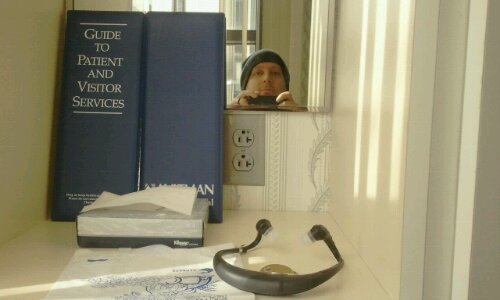 Posted via midNIGHT powered Epic 4G by lost and tired