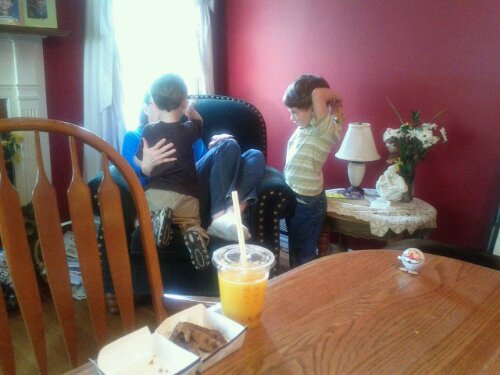 We took Gavin to school this morning and decided to go visit my parents. Grabbed the boys some breakfast and headed over. The boys are doing better and we needed to get out of the house.
I have been home alone with 2 or 3 sick kids most of the week and to be quite honest I'm going a bit stir crazy. Emmett will be returning to school today but Elliott is still on hold as we are still waiting for the culture results.
Lizze started her last day of treatment. Hopefully, she will find some relief today and be able to be a bit more comfortable in her own skin.
Posted from WordPress for Android