Emmett has made his triumphant return home from my parents house. What does he do the moment he arrives home? I'll give you 3 guesses but if you read this blog regularly, you'll only need one.
That's right, he strips down to his skivvies. Clearly, he has had all he could take of his clothes today.
Some people come home and have a drink or watch the game to unwind, Emmett sheds his clothes.

Autism? Sensory issues? What are you talking about? Certainly none of that here. 😉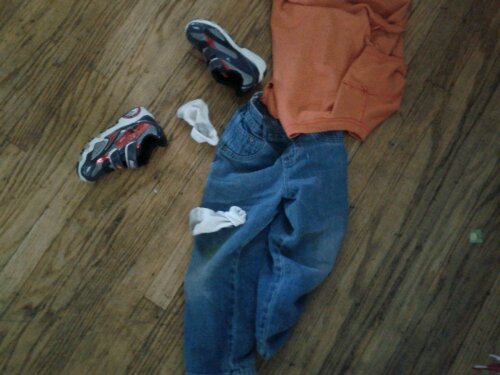 – Lost and Tired

Post by WordPress for Android via Nexus S 4G with out the use of proper editing tools and auto-correct.
Please Vote for Lost and Tired (just click the link) and help me spread Autism Awareness. Everyone can Vote once a day 🙂