A pic of Lizze and the boys trying to stay cool in this hellish heat wave.
I'm grateful we have one room that is relatively cool.
Sending cooling thoughts out to everyone stuck in this same heat wave.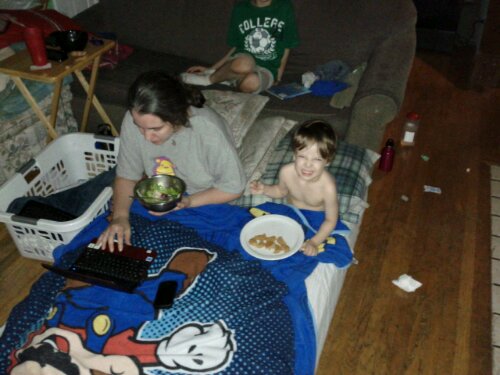 – Lost and Tired

Post by WordPress for Android via Nexus S 4G without the use of proper editing tools and disadvantages of a bastardized version of auto-correct.
Please Vote for Lost and Tired (just click the link) and help me spread Autism Awareness. Everyone can Vote once a day 🙂