Emmett is off to his very first day of preschool.  He was so excited about going to school that he was up at 5am this morning ready to go.
The teachers and staff seem really cool and that makes us feel loads better about him being in Canton City Schools.  So today is the first day (hopefully) of good things to come,  for Mr.  Emmett John……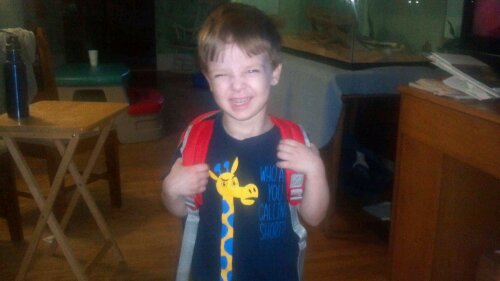 – Lost and Tired

Post by WordPress for Android via Tegra 2 powered Motorola Photon 4G without the use of proper editing tools and disadvantages of a bastardized version of auto-correct.
Please Vote for Lost and Tired (just click the link) and help me spread Autism Awareness. Everyone can Vote once a day 🙂