Elliott began his anti-depression medication today.  The medication he is on is called Remeron. This is a medication that until now, I've never heard of. 
I was a bit uncomfortable with this because of how little we knew about it.
However, after meeting with his psychiatrist, Dr. Reynolds, it's really the only option we have and by far the safest.  We also met with his pediatrician at Akron Children's Hospital as well.  He agreed that this was the best option we had and because Elliott's depression is so bad, we really needed to get this started. 
Elliott is very capable of taking pills.  However, he doesn't like taking medicine at all.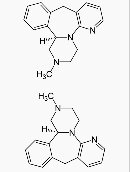 In fact, simply asking him to do so led to a meltdown/panic attack and a flat out refusal to cooperate.
I know my son, and if we ever force fed medication to him, he would never ever cooperate in the future. It would also likely make things worse for him. 
What I did was treat Elliott like a person who has control over his body.  I explained to him about depression and that Mommy and Daddy are both being treated for depression as well.
After him and I talked about how sometimes a persons brain can forget how to things and can sorta get stuck feeling sad all the time, he decided to take his medication.  I explained how the medication can help his brain to remember how to do certain things and help him to feel better.
This was one of the toughest decisions we've had to make. 
However, it comes down to a quality of life issue and Elliott's quality of life has been severely affected by depression. He's in therapy and martial arts.  I make time to talk with him when he needs anything. Unfortunately,  these things aren't enough and medication is needed to help him through this. 
We never and I repeat,  never take medicating our kids lightly. 
Anytime that we have to make a decision,  especially about medications, we do our due diligence.  We even seek out second opinions if we aren't comfortable with something.
Hopefully,  this will all step in the right direction.  Hopefully, we are helping him. 🙂