This is the view from the office of the boys psychologist Dr. Pattie.  We are here every Tuesday and every other Wednesday. 
The boys love coming here and that helps to make it a positive experience.  I just thought I would share this picture because it really is a nice view and kinda unique for a therapist….at least around here.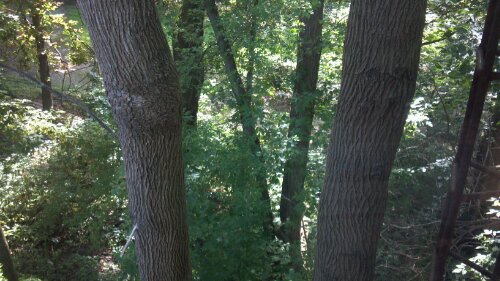 – Lost and Tired

Posted by WordPress for Android via Tegra 2 powered Motorola Photon 4G (provided to me at no charge by Sprint) without the use of proper editing tools and disadvantages of a bastardized version of auto-correct.
Please Vote for Lost and Tired (just click the link) and help me spread Autism Awareness. Everyone can Vote once a day 🙂