Elliott was literally up all night again with bad dreams. I have no clue what's going on but suspect it has to do with all the recent changes in his life that have occurred.
They are sorta like night terrors but he will wake up. He will just start fighting something in his dream and begin acting it out until he wakes up or I wake him up.
Whatever is going on in his dreams is very upsetting to him and he won't talk about it. I'm wondering if he even remembers what it was about..

Do any of you fine folks experience anything like this with your spectrum kids?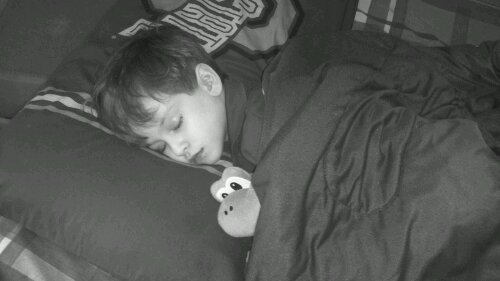 – Lost and Tired

Posted by WordPress for Android via Tegra 2 powered Motorola Photon 4G (provided to me at no charge by Sprint) without the use of proper editing tools and disadvantages of a bastardized version of auto-correct.
Please Vote for Lost and Tired (just click the link) and help me spread Autism Awareness. Everyone can Vote once a day 🙂