I mentioned that Emmett was in the ER again last night but never elaborated…
Emmett and I have this thing.  We play a game where we take turns getting each other's nose,  ears ect..  I used this as a fun way for him to learn the parts of the body.  I figured that this could help him when something hurts in the sense that he could tell us where he hurts now.
So the other boys have gotten in on this and of course it's gotten a bit out of hand. 

Anyway,  Emmett was sneaking up behind me so he could get my butt. One of the things his brothers have added to the game.  As he was about to do this I turned around and grabbed his hands.  I wanted to redirect him into something more appropriate,  like,  standing in my foot and I would walk him around. 
However,  as soon as I did this Emmett decided to be goofy and went limp.  I didn't want him to fall so I held his hands.  Emmett loves hanging like this so he started kicking off my legs and swinging. I almost never do this because I afraid that they will get hurt or something will pop or whatever. 
Well apparently,  what I had been trying to avoid happened and Emmett popped his elbow.  He was crying and in pain.  We could touch him without him screaming.
When he was hanging by his arms wasn't for long and its not like there was a great deal of force.  He was just goofing around.  Well because Emmett has loose joints I guess it's easier for his to happen.
Long story short,  we got him to the ER but at some point Emmett had popped it back in himself and was feeling much better.  They called is Nurse Maids Elbow and examined that sometimes that will happen and it popps back in by itself.  So Emmett is doing fine now and this will be brought up at the next OT appointment.
Does this typically or rather is it more common in kids with these types of loose joints? COUGH couch Julia couch COUGH.   😉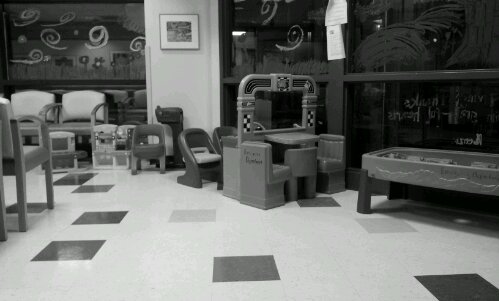 – Lost and Tired

Posted by WordPress for Android via Samsungs Epic Touch 4G (provided to me at no charge by Sprint) without the use of proper editing tools and disadvantages of a bastardized version of auto-correct. So please forgive the spelling 😉
Please Vote for Lost and Tired (just click the link) and help me spread Autism Awareness. Everyone can Vote once a day 🙂