I know that some of my readers feel that we are too hard on Gavin.  That the rules we have implemented are too strict or even cruel. 
While I have stated countless times, the reason behind these rules, it still seems to fall upon deaf ears.
Today was a perfect example of why we have to have rules like this.  It's so important to remember that there is a rhyme and reason behind everything that we do, even the stuff that is difficult to understand or that on the surface, appear mean or cruel.

Keep in mind that what I'm about to share with you is not a result of Gavin having a tantrum or being upset. 
In fact, to the contrary, Gavin was having a great time and was the farthest thing from angry he could be.
We were watching TV this afternoon and something came on that was funny.  Everyone was laughing and having a good time.  Gavin on the other hand was getting out of control. 
Several times we had to remind him to keep himself under control and settle down.
Every time we had to repeat ourselves and so we had to send Gavin to his room to calm down. When he came back down and reentered the room and began watching TV with us again, it began again. We was once again out of control and flinging himself around as he laughed uncontrollably. 
As he was bouncing up and down in his chair, this is what happened.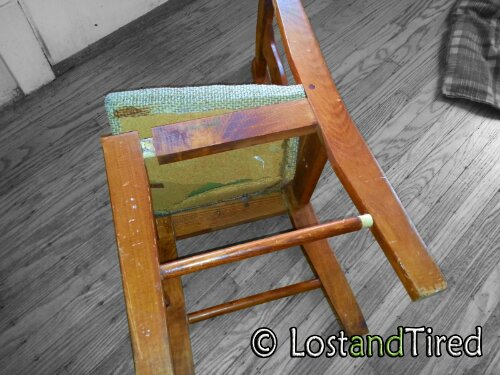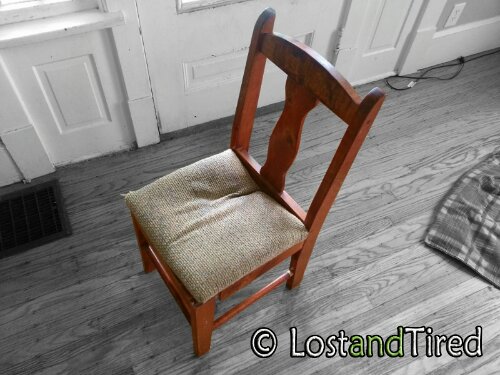 As you can clearly see, Gavin killed the chair.  He wasn't upset or angry.  However, he's not only dangerous when he's angry. 
Gavin has almost no ability to self regulate and so he simply escalates until something like this happens, unless we shut him down first. 
This is one of the reasons that we have to limit his excitement and supervise all contact he has with his brothers.  Not only do we have to worry about his violent rages, sexually inappropriate behavior or his attempts to manipulate everyone around him, we also have to worry when he simply gets excited. 
It's exhausting and nonstop. 
Deciding whether or not to hold him accountable for causing this kind of damage is difficult because he doesn't always do it on purpose. 
However,  at the same time, he's told to settle down or not to do something and it doesn't happen. 
Challenging, frustrating and exhausting…. Welcome to my world.
This site is managed almost exclusively via WordPress for Android. Please forgive any typos as autocorrect HATES me. 😉
Visit the My Autism Help Forums
To reach me via email, please Contact Me