It's bad enough when I get the Honey-Do List but now kids are getting in on it too.
This morning Elliott presents me with with my very own Daddy-Do List.  It's a list of supplies he needs me to get him at the store.
Apparently,  he found a recipe for homemade popsicles in the back of one of his Blues Clues books. 

According to Elliott he needs the following:
1)  popsicle sticks
2)  paper cups
3)  juice (which according to Elliott is optional because we already have juice)
4)  bananas
I'm kinda torn here. I don't know whether to be impressed or just stressed because my 5 year old is now making lists of things I need to do…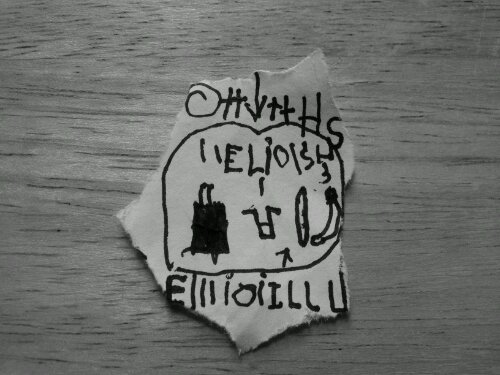 – Lost and Tired

Posted by WordPress for Android via Samsungs Epic Touch 4G (provided to me at no charge by Sprint) without the use of proper editing tools and disadvantages of a bastardized version of auto-correct. So please forgive the spelling 😉
Please Vote for Lost and Tired (just click the link) and help me spread Autism Awareness. Everyone can Vote once a day 🙂