Elliott's speech evaluation was today.  He doesn't have a great deal of speech related issues but struggles with some of his sounds. 
For example,  when he says Gavin,  it comes out as Gawin. 
He also has a hard time with the "R" sound.  Language in both expressive and compression are off the charts. 

The bigger issues revolve around sensory related things and will be addressed during OT,  next week.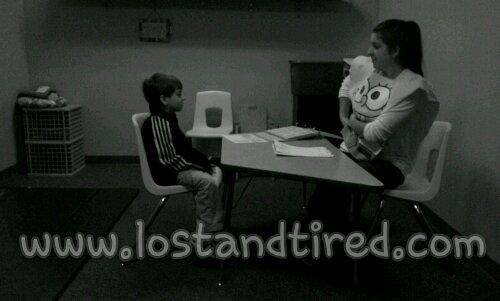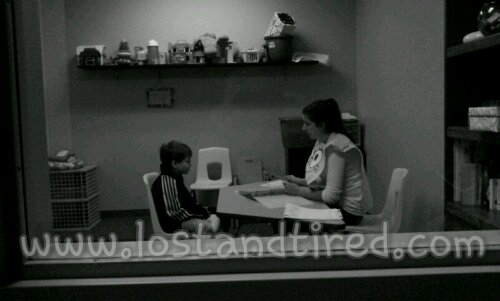 – Lost and Tired

Posted by WordPress for Android via Samsungs Epic Touch 4G (provided to me at no charge by Sprint) without the use of proper editing tools and disadvantages of a bastardized version of auto-correct. So please forgive the spelling 😉
Please Vote for Lost and Tired (just click the link) and help me spread Autism Awareness. Everyone can Vote once a day 🙂