Today's Victory is brought to you by Mr. Emmett John.  Today,  out of nowhere,  Emmett wanted asked for cereal and milk.
This is a rare occurrence in the Lost and Tired house.  While Emmett can't have regular milk,  he can have his chocolate soy milk. I was happy to do that for him as I wanted to encourage him to try new things.
He actually ate most of it.  For a kid with major sensory and texture based issues,  this was a really big deal.

Normally, his food can't even touch,  but today he actually mixed them together.
Fanfreakintastic Emmett,  I'm so proud of you.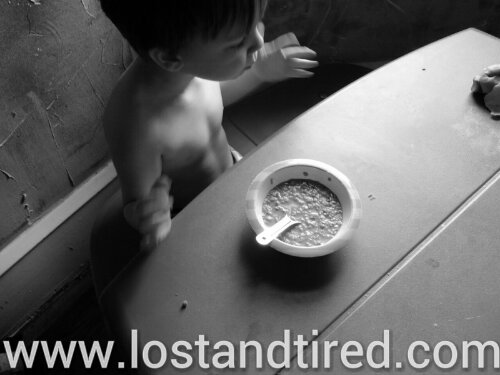 Posted from WordPress for Android